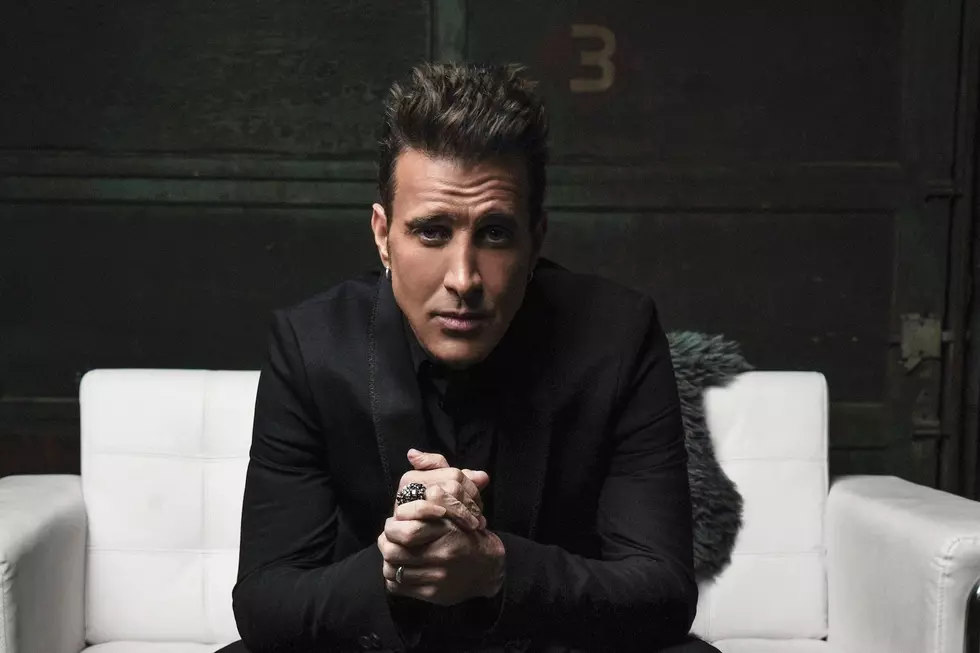 Scott Stapp Reveals Deeply Personal New Song 'Name' + New Album Details
Sebastian Smith
Scott Stapp is ready to fill in the "space" concerning the pertinent details surrounding his latest solo set, The Space Between the Shadows. The album is now set to drop on July 19 through Napalm Records, and Stapp has revealed the track listing, artwork and unveiled another new song from the collection, a very vulnerable new cut called "Name."
"I am a son without a father / He gave his name and walked away / I am a man, now a father / And I swear my son will never know that pain / I was a child, I was abandoned / Too young to fight to have a say / Oh God what seemed so heavy handed / Made me the man I am today / It's so hard to forgive / Even harder to forget," sings Stapp in the deeply personal track penned for his children.
The song, which follows on the heels of the recently released lead single "Purpose for Pain," can be heard in the Spotify player below and is now an instant grat track ahead of the album's release. Pre-orders are currently being taken for The Space Between the Shadows album here.
Stapp has also revealed that the songs "Face of the Sun," (due May 31), and "Gone Too Soon" (due July 12) will be issued ahead of the album's July 19 street date. The singer has also served up the track listing and album artwork that can be seen below.
The singer will also be hitting the road this summer in support of the album. His U.S. tour starts June 20 in Oshkosh, Wis. Dates for the run can be viewed below.
Hear Scott Stapp's New Song "Name"
Scott Stapp, The Space Between the Shadows Track Listing + Artwork
1. World I Used to Know
2. Name
3. Purpose for Pain
4. Heaven in Me
5. Survivor
6. Wake Up Call
7. Face of the Sun
8. Red Clouds
9. Gone Too Soon
10. Ready to Love
11. Last Hallelujah (bonus track)
12. Mary Crying (bonus track)
Scott Stapp 2019 Tour Dates
June 20 - Oshkosh, Wis. @ Waterfest Concert Series
June 21 - New Buffalo, Mich. @ Four Winds Casino Resort - Silver Creek Event Center
June 22 - St. Charles, Ill. @ The Arcada Theatre
June 27 - Detroit, Mich. @ St. Andrew's Hall
June 28 - Toledo, Ohio @ Civic Music Hall
June 29 - Boardman, Ohio @ Ribs-N-Rock Festival
July 2 - Kansas City, Mo. @ Knuckleheads
July 6 - Jefferson, Iowa @ Wild Rose Casino
July 10 - San Antonio, Texas @ The Aztec Theatre
July 12 - Houston, Texas @ House of Blues
July 13 - Dallas, Texas @ House of Blues
July 14 - Oklahoma City, Okla. @ Tower Theatre
July 17 - Rocky Mount, Va. @ Harvester Performance Center
July 19 - Stroudsburg, Pa. @ Pocono Event Center
July 20 - Millville, N.J. @ Levoy Theater
July 21 - Huntington, N.Y. @ The Paramount
July 24 - Salisbury, Mass.  @ Blue Ocean Music Hall
July 25 - New York, N.Y. @ Sony Hall
July 27 - Sayreville, N.J. @ Starland Ballroom
July 28 - Virginia Beach, Va. @ Boathouse
July 30 - Greensburg, Pa. @ The Palace Theatre
Aug. 2 - Boston, Mass. @ Wilbur Theatre
Aug. 3 - Portland, Maine @ Aura
Aug. 8 - Nashville, Tenn. @ Cannery Ballroom
Aug. 31 - Lake Andes, S.D. @ Fort Randall Casino
2019's Most Anticipated Hard Rock + Metal Albums