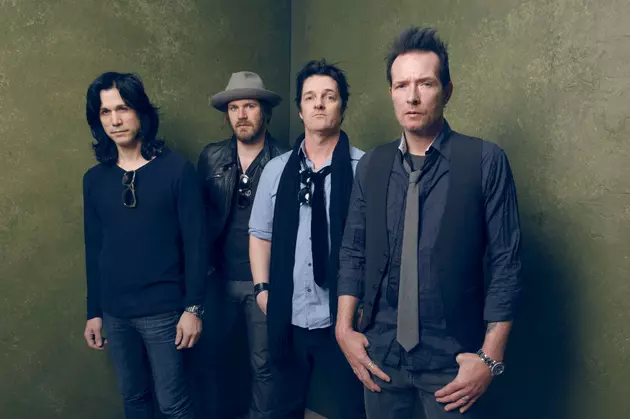 Scott Weiland's Bassist Cleared of Drug Possession Charges
Larry Busacca, Getty Images
A small quantity of cocaine was discovered on the bus where Scott Weiland was found dead in Bloomington, Minn., and shortly thereafter, police arrested the former Stone Temple Pilots frontman's Wildabouts bassist Tommy Black (pictured above on the left) for drug possession. Black has now been cleared of those charges.
Cocaine was found in both Weiland and Black's rooms, however, Deputy Bloomington Police Chief Mike Hartley told People it was too difficult to confirm the drugs belonged to Black. "[The narcotics] were found in a bunk and obviously with several people residing on a bus a number of people could have potentially possessed those narcotics," Hartley said, "so at the end of the day we decided not to pursue charges against him."
Weiland was found dead on Dec. 3 from cardiac arrest brought on by a toxic mixture of drugs that included cocaine, ethanol and MDA. He was 48. Black was arrested the following day.
Every Stone Temple Pilots Album Ranked