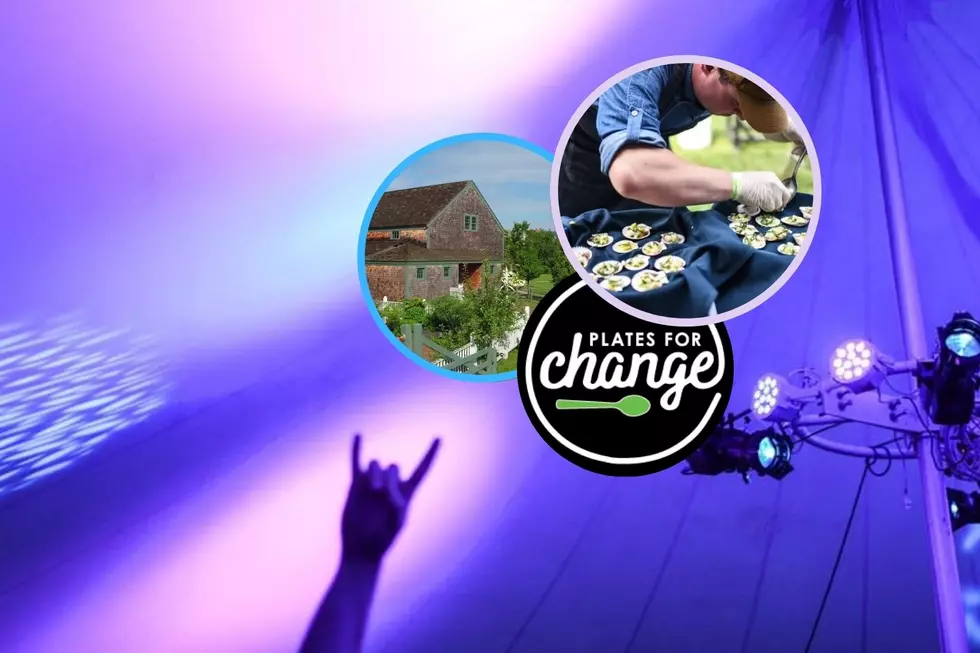 Scrumptious New Hampshire and Maine Food Festival
Plates for Change Facebook and Instagram
You've probably heard of Taste, the Seacoast's incredible culinary event filled with mouthwatering tastings of food and beverages on the Strawbery Banke Museum's lawn in Portsmouth, New Hampshire.
Well, this culinary sensation is back with a couple of firsts. Its arrival comes after canceling its 2020 and 2021 events due to COVID.
Plus, this year's Taste is the inaugural event under the new non-profit Plates for Change, so you can bet Taste is going all out. The greater Seacoast's culinary professionals from New Hampshire and Maine are ready to charm our tastebuds and wallets for this fundraiser.
To give you a bit more behind-the-scenes information, the Plates for Change website says it's a volunteer-run organization with a mission to raise money for nonprofits that tirelessly work to end food insecurity in our Greater Seacoast communities.
So, on June 22, are you ready to gather under the big white tent at Strawbery Banke in Portsmouth and eat, drink, raise money, and dance the night away?  What fun and how deliciously fantastic for a necessary cause of filling our food pantries just by buying a ticket to Taste.
While the board members say it will most definitely look and feel like the original Taste at Strawberry Banke, featuring various tastings of the most delightful, scrumptious food and drink from talented local chefs and distributors, the mission of Plates for Change truly brings an entirely new focus to this fun.
Oh, and that live music and dancing I mentioned above are with the acclaimed Boston-based band, Soul City.
For more info on Taste, you can visit Plates for Change.
Old Movies That Are Surprising Hits on Netflix
These movies didn't make much of an impression in theaters, but they're now huge favorites all over the world on Netflix.
This $20.5 Million Dollar Massachusetts Home is Right Out of 'The Great Gatsby'