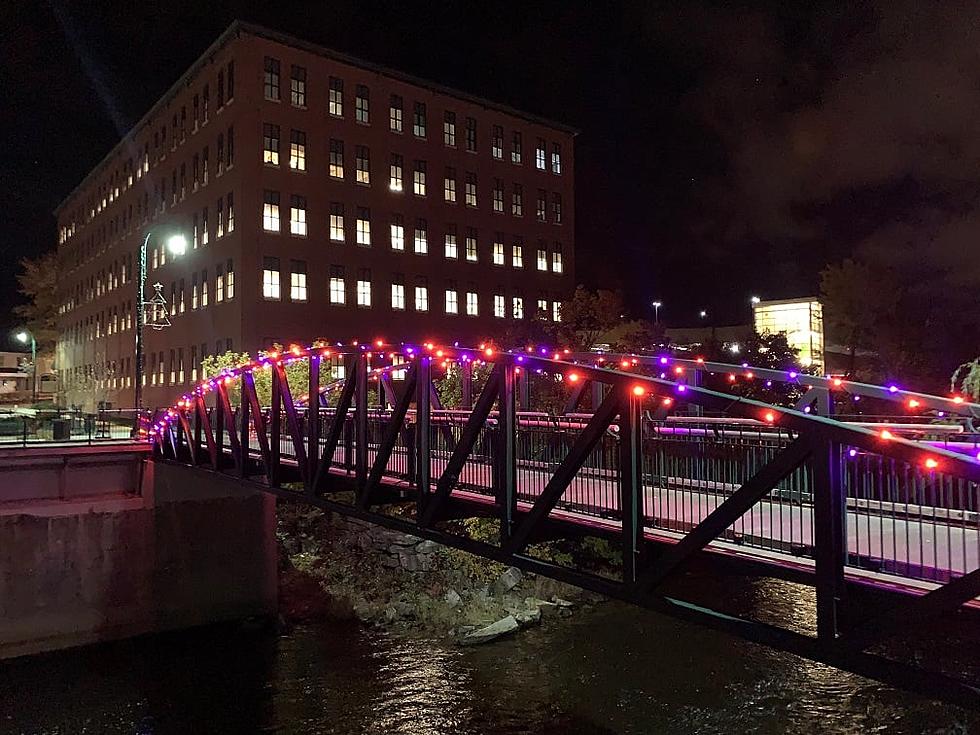 Some Grinch Stole Bulbs From the Holiday Lights on Westbrook, Maine's Pedestrian Bridge
Westbrook Public Services via Facebook
The Grinch came to downtown Westrbook on Halloween and proved that he is most definitely a mean one.
Westbrook Public Services strung colored holiday lights across the pedestrian bridge over the Presumpscot River in downtown Westbrook and within a few hours of completing the job, someone stole 20 of the bulbs. Sing along with me.
The bulbs can be replaced, but now there is the worry that if someone is willing to do this to a small display, what are they willing to do for the holiday light display to come that uses 100,000 bulbs at a cost of $1 each. That's pretty easy math, but in case you weren't very good at it in school, that's $100,000 for all those bulbs. Although someone likely wouldn't steal them all, even a few adds up quickly.
It all boils down to money that shouldn't have to be spent to bring a little joy during the season to the residents of Westbrook.
"So if you would, do us a favor?" the post reads. "Don't vandalize our lights, they bring a lot of happiness to people during a long, cold winter." Tru dat.
So if you have any information about the Grich Who Stole Westbrook's Christmas, please let Westbrook Public Safety know at 854-0654. And if you see anyone doing anything suspicious around the lights, please report it to Westbrook Public Services at 854-0660 or Public Safety at the previous number.
You're a mean one Mr. Grinch and Westbrook thinks you're a three decker sauerkraut and toadstool sandwich with arsenic sauce!
Tour The Most Expensive Apartment Currently For Rent In Maine
Located within Hobson's Landing at 383 Commercial Street in Portland, this corner unit apartment with its floor-to-ceiling windows will not only let the sunshine in but also give you a fabulous view of a working waterfront and the Casco Bay Bridge.
This is a 3-bedroom, 2.5-bath, 1,795-square-foot apartment, and it's for rent at $8,775 per month.
45 Maine Words That Should Be Added To The Dictionary
Here are 45 Maine slang words that we think should be added to Merriam-Webster, Funk & Wagnalls, or any legit dictionary of your choice.
25 True Crime Locations: What Do They Look Like Today?
Below, find out where 25 of the most infamous crimes in history took place — and what the locations are used for today. (If they've been left standing.)