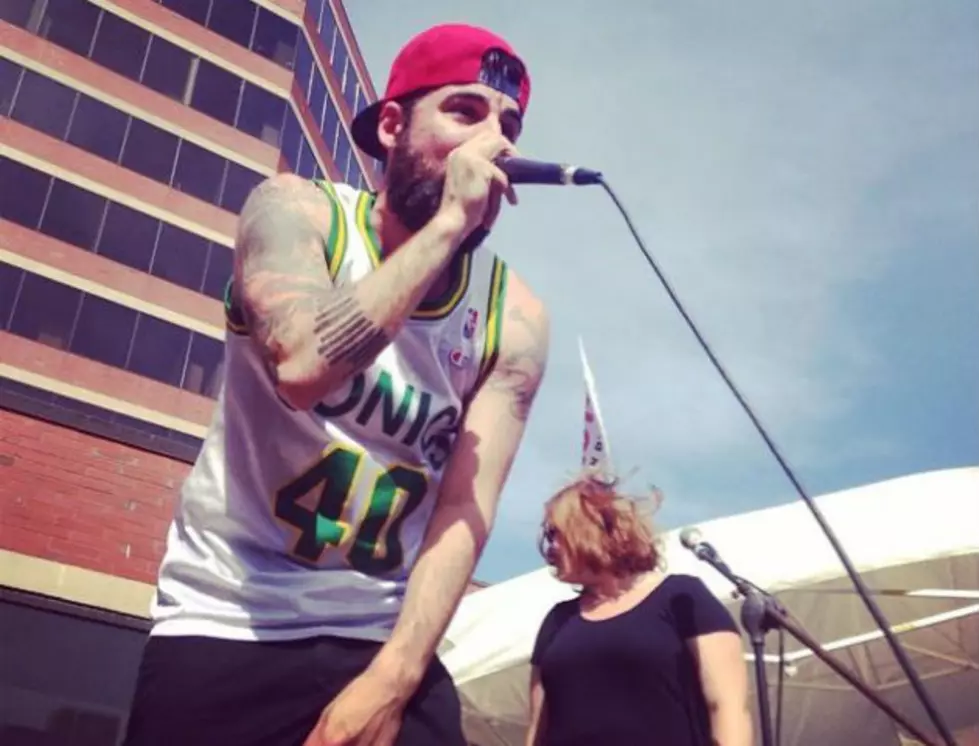 Spose Named Local Artist of the Decade by Bull Moose
Spose - One City Center Superstage Old Port Fest 2014
Bull Moose has released a list of the top 25 local artists of the decade and topping the list is Maine rapper Spose. Bull Moose determined the list by artist album sales in their stores.
Spose has done it all, from releasing several albums, staring in his own video game, recording a podcast, launching a popular merchandise line. He even recorded his album Humans in just one day. Not only is he a talented musician and producer, he knows how to market himself.
Spose break out record "I'm Awesome," became a huge hit here in Maine and even made it to #37 nationally on the Billboard Hot 100. He performed on the Q97.9 stage at the 2010 Old Port Festival to one of our largest crowds ever.
Spizzy makes a list of some very talented Maine musicians, but his dedicated fan base has propelled him to the top, making him the number one local musician of the 2010's.