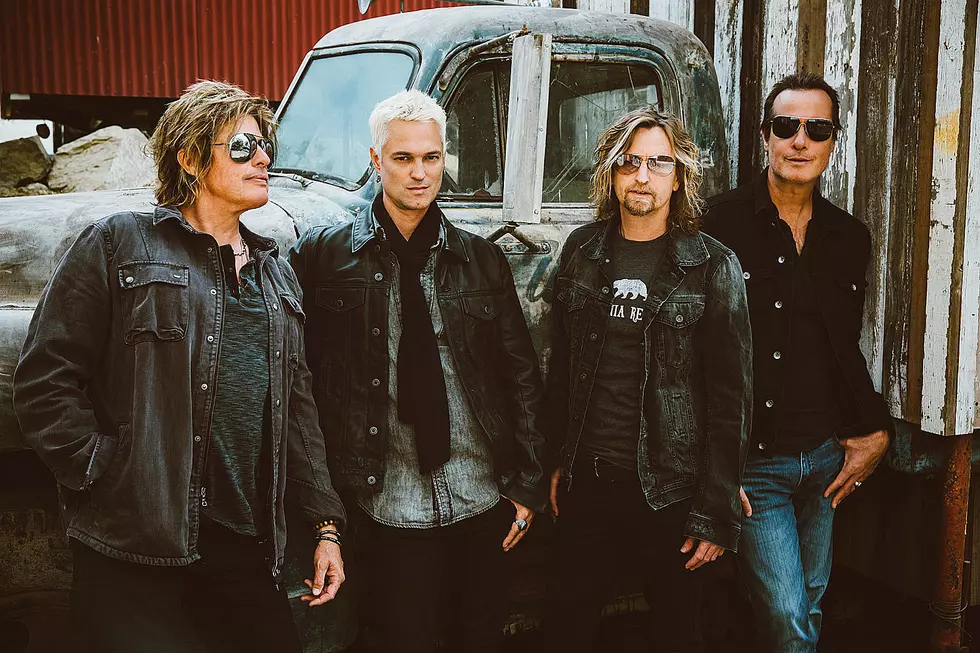 Stone Temple Pilots Documentary in the Works, Plus News on Smashing Pumpkins, Parkway Drive + More
Michelle Shiers
In addition to the big stories we covered today, Wire-to-Wire provides you with some of the other key rock and metal news items from Feb. 27, 2018:
- In a interview with Broadcasting and Cable about their music-related projects, Showtime executive VP of content acquisition and business and legal affairs, Kent Sevener, revealed that they are working toward a documentary project on Stone Temple Pilots, adding that "not a lot has been done about the band." The group's self-titled album, featuring new vocalist Jeff Gutt, will be released March 18.
- Smashing Pumpkins have added more shows in Chicago and Los Angeles after their initial tour dates sold out. The new Chicago date is Aug. 14 at the United Center, while the added Los Angeles gig comes Aug. 31 at the Forum. Tickets for both shows will go on sale this coming Monday, March 5, at 10AM local time via the band's website, Live Nation and the Live Nation app.
- Parkway Drive have been working on new music and now have something to share. The band's new single and video for "Wishing Wells" is available to check out here. The song is available to download or stream here. While news on a new album is still pending, the Australian rockers will head to the U.S. in late April for a tour. See their dates here.
- Rival Sons have one less thing to worry about as they start work on their next album. The group just inked a deal with Low Country Sound / Atlantic Records. The band is currently in Nashville working with producer Dave Cobb on their next studio album, which is expected to arrive later this year.
- Armored Saint will hit the road this summer to commemorate their classic album, Symbol of Salvation. The band will perform the disc in its entirety and select shows on the tour will be filmed for a future DVD. The trek gets underway July 10 in Poughkeepsie, N.Y. and wraps Aug. 18 in Los Angeles. Metal Blade is reissuing the album on CD and LP on May 18. See all of the band's scheduled dates here.
- Blacklite District are doubling down on videos for their new single "Goodbye." The band has unleashed the official video, which you can see here, as well as a video created for Minecraft Music, that can be viewed here. The song comes from their Instant Gratification disc.
- All Good Things bring some crushing low end to their new song "Break Down the Walls." Take a look at the video, featuring many of the band's fans, right here, and look for the track on the band's 2017 album Machines.