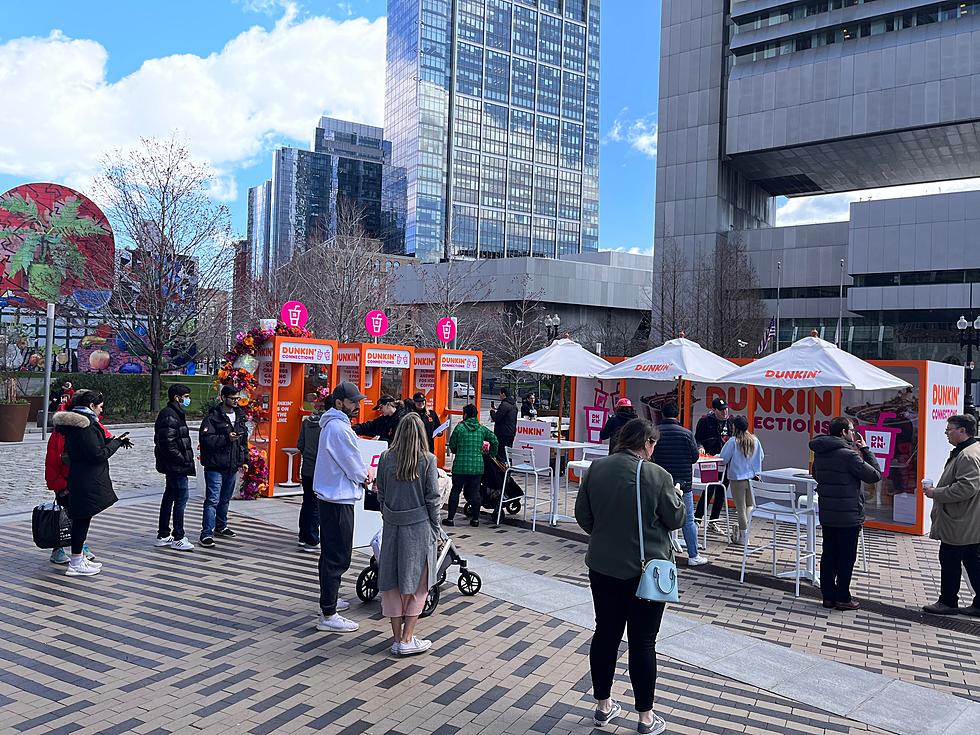 Stop By the Awesome Dunkin' Connections Pop-Up This Week in Portland, Maine
Dunkin'
Springtime is about getting out and (finally!) getting back together with friends and co-workers after too much time apart. We all have some catching up to do together! And this week, our friends at Dunkin' are going to help you do just that with the coolest "pop-up" Monument Square has ever seen!
The Dunkin' Connections Pop-Up at Monument Square is happening in Portland, April 21 and 22, from 10 a.m.– to 4 p.m.. Come enjoy freshly brewed and full-of-flavor Dunkin' Iced Coffee and brew up a conversation with the people you've been missing.
The setup of the Dunkin' Connections Pop-Up Pavilion is fantastic. Dunkin' will have custom seating, interactive conversation pods, on-site surprises, and FREE iced coffee! Grab a friend or a coworker and stop by. We will be broadcasting live from Monument Square on both days!
The event is free and open to the public. The Dunkin' Connections Pop Up has been traveling around New England. Check out some of the great photos from Boston!
Everyone is welcome to the free Dunkin' Connections Pop-Up at Monument Square in Portland, and reservations are not required to attend. The Dunkin' Connections event is a celebration of Dunkin's limited time 2 for $5 Medium Iced Coffee offer, available at participating Dunkin' restaurants
40 Places to Get Pizza in Portland
Looking for pizza tonight? Don't worry Portland has you covered. Try one of these 40 pizza places in Maine's biggest city.
Mark Twain Connecticut House
Tucked away in Redding, CT is the amazing villa, "Stormfield," which was the final home of legendary writer, Mark Twain. The 4 bedroom, 5.5 bath home is littered with amazing architectural features and character.