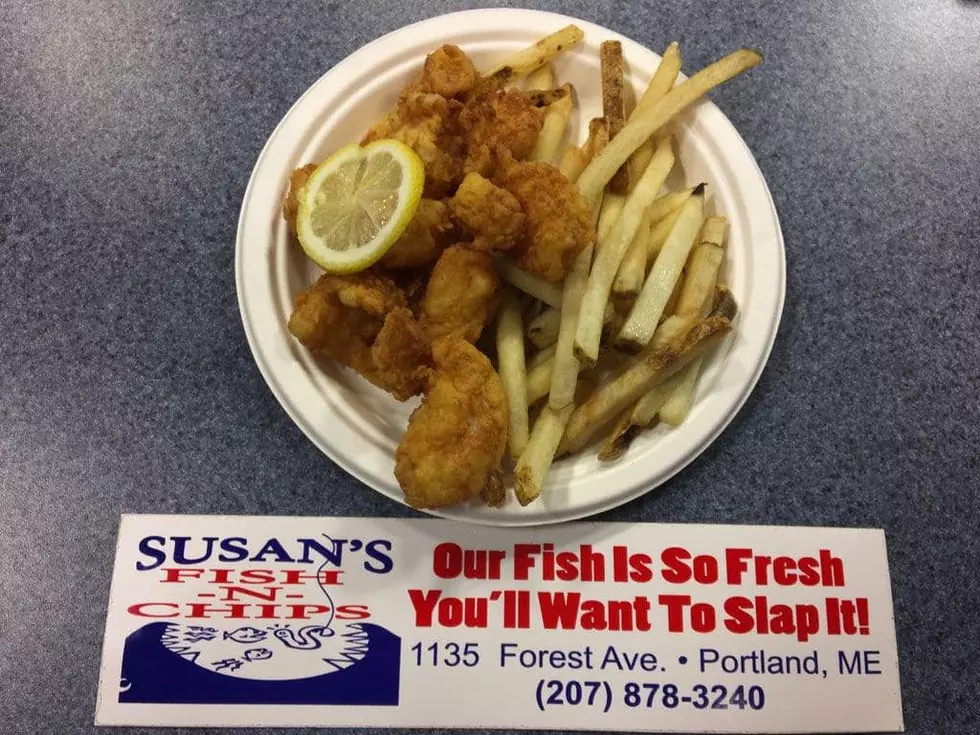 Susan's Celebrates 34 Years in Portland, Maine, With $3.40 Fish and Chips
Susan's Fish & Chips via Facebook
You know how they say "don't judge a book by its cover"? Don't judge a Fish n' Chips platter, because it comes from an old garage that was renovated into a restaurant. Susan's in Portland, Maine, is an absolute institution. They have been in the fish business as long as I have walked this earth, and they pride themselves on getting the freshest, local fish possible in every meal.
At Susan's, great seafood doesn't have to cost an arm and a leg. They are tight with fishermen in the area and partner with local businesses, which allows them to offer their fresh delicious seafood at an affordable price.
Aside from their iconic Fish and Chips, they are also well-known for their smelts, which they have on the menu year-round. Susan's smelts are highly recommended, according to their Facebook reviews.
Also, did you know you can bring your own seafood (filleted/cleaned) to Susan's, and they will fry it up for you $5 every 2 lbs? That's right, it's a B.Y.O.F establishment (bring your own fish).
Susan's is doing something pretty awesome to celebrate their 34th anniversary. Every Wednesday in the month of February, you can buy any dinner and get a fish and chips dinner for $3.40! Eat in or take out!
Susan's is open daily from 11am-8pm on 1135 Forest Ave in Portland, Maine. Happy Anniversary, Susan's! Cheers to 34 delicious years.
40 of the Best Tattoo Shops in New Hampshire
See below for the 40 best tattoo shops in New Hampshire! Let's see the artwork...
Here Are 24 Places to Take Yourself on a Date in New Hampshire