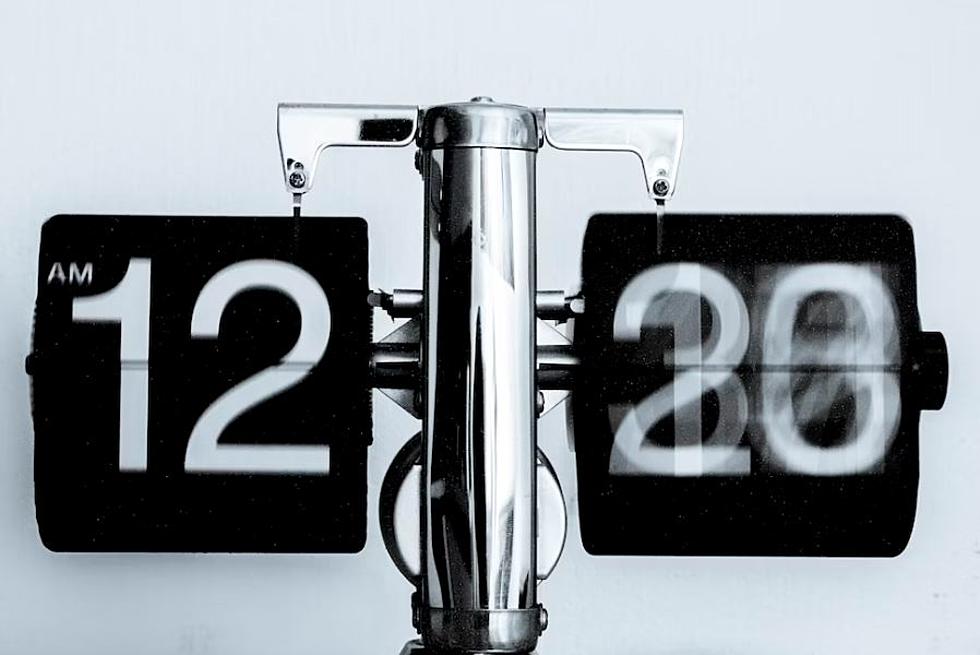 The End of Daylight Saving Time 2023 Is Coming, but When Does Maine Fall Back?
Djim Loic / Unsplash
Even though we are still in the middle of summer, and enjoying those long summer days, before you know it, we'll be dealing with the shorter days of fall and winter.
Yes, whether you want to think about it or not, Daylight Saving Time is on the way.
In just a couple of months, we'll be "falling back" here in Maine, and much of the rest of the country.
Why Do We Set The Clocks Back In America?
According to the Time and Date website, the first people to use a time change to change the amount of daylight they had, were the residents of Port Arthur, Ontario.  The few hundred people started changing their clocks in July of 1908.
During the First World War, several countries, including Germany and the UK, made the change in order to conserve resources.  Many of those countries dropped time change after the war.  However, in the next few decades, it was discussed and had, for the most part, been reimplemented by the Second World War.
Who came up with the idea?  The initial concept was developed by a scientist from New Zealand named Hudson and a builder from the UK named Willett.
The website explains:
In 1895, Hudson presented a paper to the Wellington Philosophical Society, proposing a 2-hour shift forward in October and a 2-hour shift back in March. There was interest in the idea, but it was never followed through.  In 1905, independently from Hudson, British builder William Willett suggested setting the clocks ahead 20 minutes on each of the four Sundays in April, and switching them back by the same amount on each of the four Sundays in September, a total of eight time switches per year.

 
What About The US?
According to a post on the Bureau of Transportation Statistics website, the United States official implemented time change in 1966.  At that point, Daylight Saving Time started in early April and last until late October.  In the early 2000s, those times were adjusted.  Now, it runs from about the middle of March until early November.
When Does Maine Change Time In 2023?
Maine will set its clocks back in the early morning hours of Sunday, November 5th, 2023.  Actually, in most cases, our clocks will set themselves back on November 5th.
7 Great Places To Take A Selfie In Maine
Looking for a great place to take a selfie with your bestie, your family, or your special someone? We want to help! We've put together a list of great places in Maine to take a selfie!