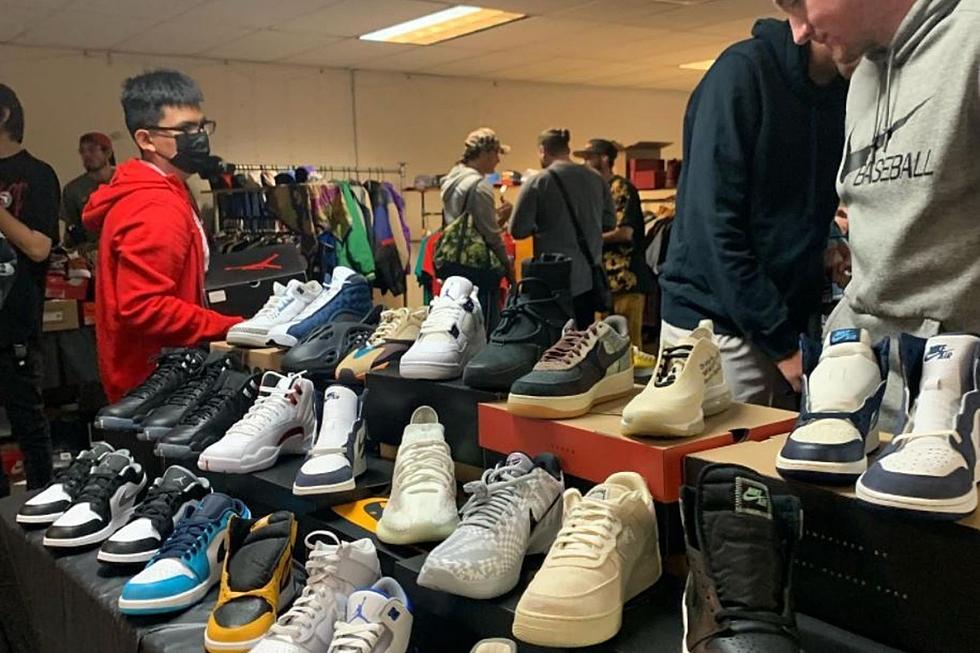 There's a Convention in Portland, Maine This Weekend for Sneaker Fans
mainesneakerconvention via Instagram
When I heard that there was a sneaker convention happening in Portland this weekend, I thought to myself that it was an odd type of convention. There are really enough people in the world who are into sneakers to have a convention? This question from a guy who travels across the country to attend pinball conventions. Hello, pot. Meet kettle.
The Maine Sneaker Convention is a real thing and it's happening this Sunday, February 27 from 12-5 p.m. at the Portland Elks Lodge on Outer Congress Street. According to the Maine Sneaker Convention website, as well as modern and vintage apparel, sports cards, collectibles, and Pokémon cards.
You don't have to be a sneaker fan either. Everyone is welcome to check the convention out.
Now a guy like me looks at sneakers as just as comfortable footwear. Purely practical. Spring, summer and fall that's all I wear. I'm a New Balance guy because they are still manufactured here in the U.S. right in Norway, Maine, the area I grew up in.
But these sneaker fans are on a whole different level. They are collectors and traders, sometimes called "sneakerheads." According to Wikipedia, sneakerheads "go to outlets, sneaker events, swapmeets, parties, and gatherings in search of rare, deadstock, vintage, and limited edition shoes to invest in."
That's the part that I was clueless about. Who knew sneakers could be an investment? Then again, as a pinball guy, I can buy pinball machines as investments as well. I can play it until I'm tired of it, and most times sell it for more than it was worth.
Find out what it's like to be a sneakerhead and catch The Maine Sneaker Convention on Sunday.
25 Words That Should Be in a Maine-Based Wordle Game
Only true Mainers would be able to solve these Wordles!
Family Friendly Day Trips From Portland, Maine Your Kids Will Love
Looking for something fun to do with the family but want to stretch your legs outside of Maine for the day or weekend? Here's a list of fun spots for you and your family to enjoy that could easily be done as a long day trip or a quick weekend away. Everything on this list is within x hours of Portland.
For reference, when putting in Portland, Maine on Google Maps, it places the street view guy at Portland Town Hall. Depart time is being set at 8:00 am on a Saturday in June to account for traffic.
Did your favorite make the list? Anywhere new you plan to check out?