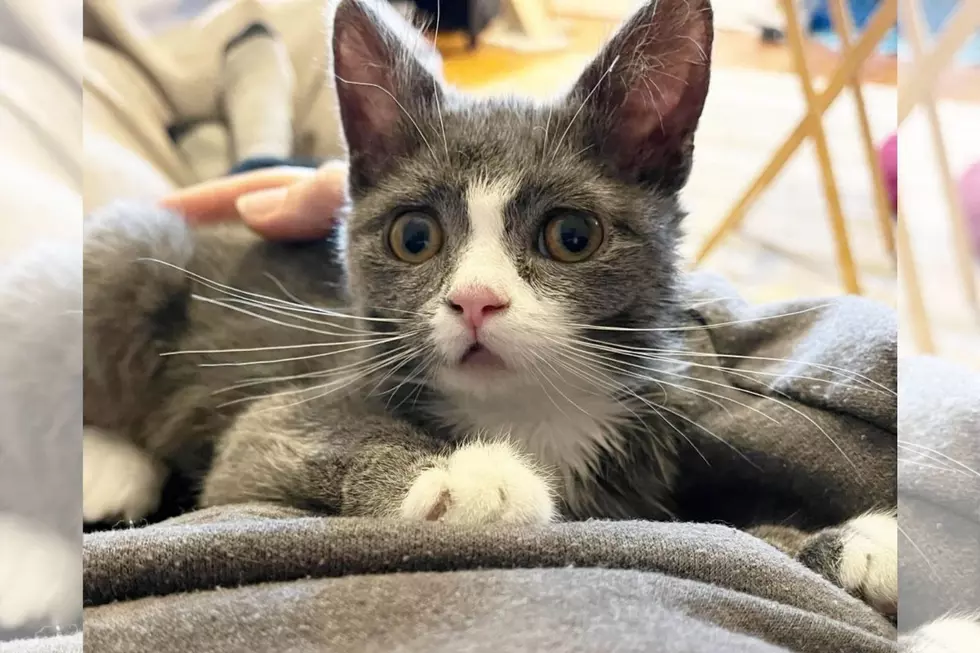 Theresa, a Sweet Special Needs Kitty, is Up for Adoption in Kennebunk
Animal Welfare Society via Facebook
There are a handful of illnessess that I feel like I hear more and more about as the years go on. Not sure if they're increasing in prevalence, or if we're simply learning more about them.
One of those is called Ehler-Danlos Syndrome (EDS). According to The Ehlers-Danlos Society, EDS is "a group of hereditary disorders of connective tissue that are varied in the ways they affect the body and in their genetic causes. The underlying concern is the abnormal structure or function of collagen and certain allied connective tissue proteins."
Those with EDS typically have hypermobility, joint instability, are prone to joint dislocations, skin hyperextensibility and more. (Read more about EDS here.)
EDS appears in approximately 1 in every 5,000 humans, but it can also impact felines.
One of those felines is Miss. Theresa who is currently at the Animal Welfare Society in Kennebunk, Maine.
When this little sweetheart first showed up to the Animal Welfare Society she had injuries that at first were suspected to be from an animal attack. Turns out, she has EDS.
Theresa is 5 months old and was born with EDS. Her biggest challenge is that she has incredibly delicate and saggy skin. Because of this she can get injured fairly easily. This means that her owners will have to take special care of her.
She will need to wear claw caps and have them replaced every 2 months, may need to wear a t-shirt to protect her torso, must be an indoor kitty, receive a monthly flea/tick preventative, and live in an environment that has limited hard or pointy surfaces, and is calm and quiet.
She is a sweet girl just looking for a soft life. (Aren't we all?) If you think you might be the perfect family for her, learn more on the Animal Welfare Society website here and schedule a visit.
Camping for the Non-Campers: 10 Glamping Sites in Maine That Will Exceed Your Needs
Here Are 30 Favorite Maine Activities You Have to Do Each Spring
When the weather finally turns in our favor, live Maine spring to the fullest with these activities!