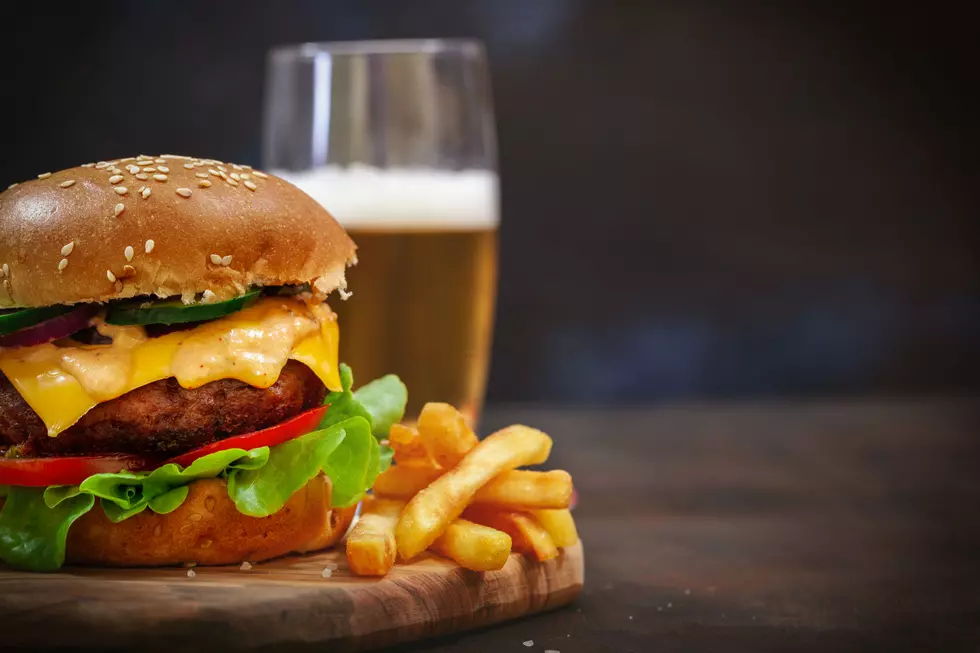 These Are Maine's Top 5 Favorite National Chain Restaurants
Getty Images
Maine has lots of places to choose from when you want to go out to eat. Sure, there are plenty of great locally-owned restaurants, but Mainers love their chain restaurants as well. So we put the question out on Facebook, "What's your favorite national chain restaurant in Maine?" These are the top 5 responses.
5. Red Robin
Red Robin serves up gourmet burgers in a family-friendly atmosphere, yet half the restaurant is dedicated to the bar area for 21+, so if you want to avoid the kids, that's an option. Some favorite burgers are the A1 Peppercorn, the Royal Red Robin topped with a fried egg and the original Red's Tavern Double served with Red's secret tavern sauce. You'll find Red Robin in Scarborough and Augusta.
4. Applebee's
Applebee's has the most locations in Maine than any other chain restaurant on our list at 12. They don't call themselves the neighborhood grill and bar for nothing. With a menu that has a little something for everything including their delicious three-cheese mac and cheese, they always have ridiculous drink specials going on like $1 margaritas. You'll find Applebee's in Portland, South Portland, Brunswick, Windham, Biddeford, Sanford, Auburn, Thomaston, Augusta, Waterville, Oxford, and Bangor.
3. Olive Garden
Olive Garden is a chain restaurant that looks like it's a fancy, expensive Italian restaurant. But with unlimited soup, salad, and breadsticks, it's a better choice if you're on a budget or are going out with the kids. You'll find Olive Garden in South Portland, Auburn, Augusta, and Bangor.
2. Longhorn Steakhouse
When it comes to steak, Longhorn Steakhouse has got you covered. Walking in it feels a little like you're in the Old West with oil paintings of cowboys and animal trophies on the walls. Don't forget to try the fried pickles. Longhorn Steakhouse is in South Portland, Auburn, Augusta, Biddeford, and Bangor.
1. Texas Roadhouse
Texas Roadhouse makes number one on our list with many people mentioning the rolls and that sweet butter. This place feels like a party, with peanuts that you can toss the shells of on the floor, country music, servers line dancing and the saddle that people celebrating a birthday get to sit on. You even get to pick out your own steak before you head to the table. You'll find Texas Roadhouse in Scarborough, Augusta, and Bangor.
Here Are Some Of The Nastiest Nicknames For Towns and Cities In Maine
20 Easy Hikes for Mainers Who Don't Actually Like Hiking