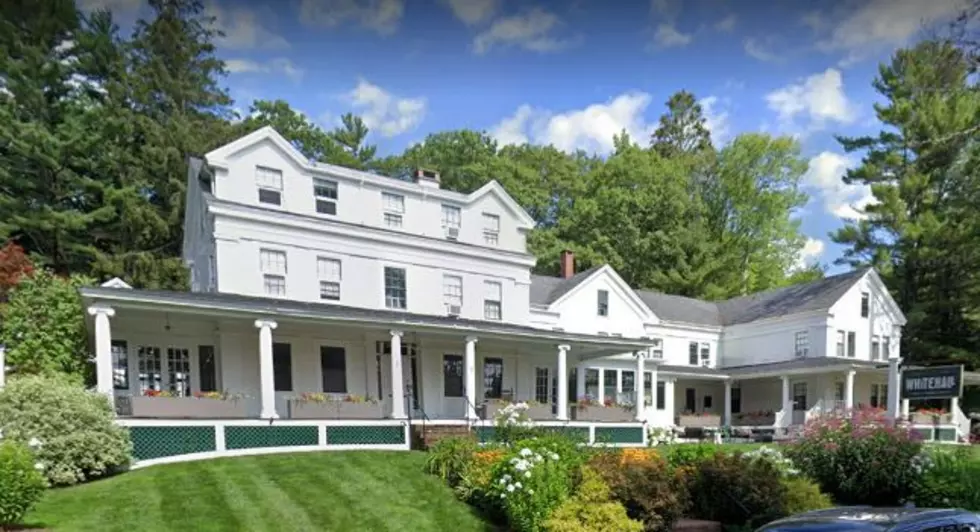 This Coastal Maine Hotel Has Been Featured In 2 Famous Movies
Google Maps
As a part of New England, Maine was one of the first places in North America settled by the Europeans.  As a result, our coastal towns and cities are some of the oldest settlements in the country.
Many of the buildings in these towns were constructed shortly after they were settled.  For example, a 320+ year old building in Boothbay Harbor was recently sold.  Yes, the building was constructed DECADES before the United States became a country!
In some cases, these old buildings have been occupied by the same business (or same type of business) for decades.
This is the case with Whitehall in Camden, Maine.
According to the hotel's website, the inn was built as a sea captain's home in 1834.  In 1901, the house was purchased by a widow who had fallen in love with Camden while there on her honeymoon.  She started small, just taking in a few visitors each summer, but continued to expand over the years.
Over the years, the hotel had quite a few brushes with the rich and famous.  The website says:
Guests would arrive by train with maids or by chauffeur driven cars. Royalty, titans of industry and celebrities, both famous and infamous, made Whitehall a part of their summer schedule. The inn has welcomed a king, a U.S. President and other political notables, many fabled screen stars, and sports heroes. And the guest list includes a supermodel, a legendary TV anchorman, and a world-renowned singer-songwriter.
What about the movies?  Well, according to the website,  the hotel was featured in the 1957 movie "Peyton Place".  Based on the the 1956 novel of the same name, the movie is about teens coming of age in a small, conservative, New England town.
The hotel was also featured in the Stephen King movie "Thinner".
These days, the hotel features three dozen rooms and suites.  Actually, it looks like nearly every room is different.  Each of the 36 guest rooms is decorated differently and set up differently.  There is even a room that has a loft bunk bed - perfect if you have a kid traveling with you.
One of the other cool features of the hotel is its location.  You'll find the inn on High Street, just a few minutes' walk from all the downtown Camden has to offer.
You can learn more about the hotel HERE
In operation for over 120 years, Whitehall is one of the oldest hotels in the State of Maine.
Have you ever stayed here?  Tell us about your experience.
12 Maine Downtowns That Are Worth A Visit
One of the cool things we have in Maine are a lot of great downtowns. Each one is just a little different and each one has a bunch of great, local, businesses. These are a few you may want to visit in the next year.