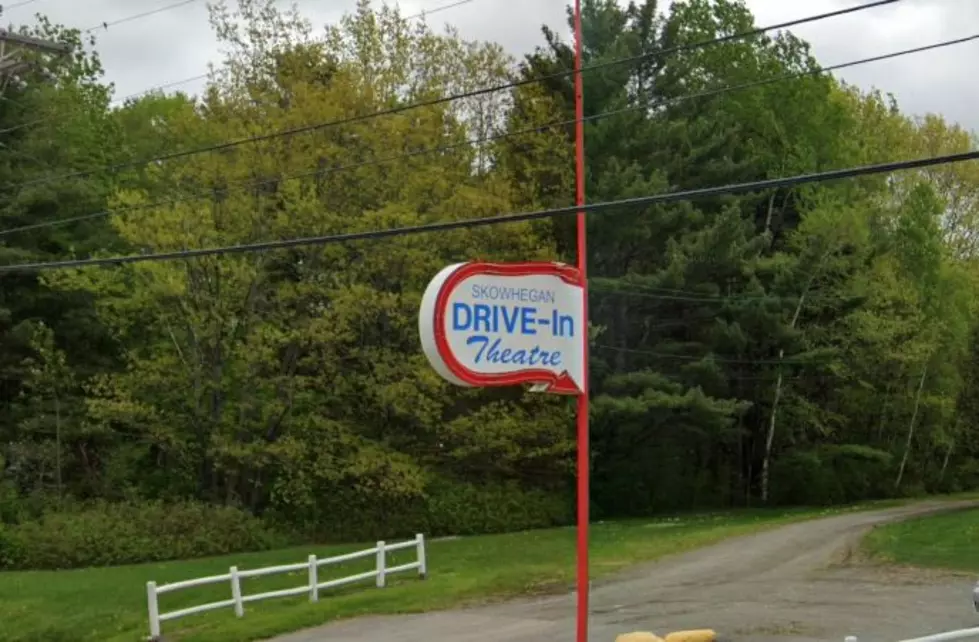 This Iconic Maine Drive-In Theater Needs Our Support
Google Maps
Drive-in theaters were a staple of American life back in the 1950s and 1960s.  However, by the 1970s, interest in going to the drive-in had waned.  And, sadly, by the early 2000s, there were very few left.  At the peak of their popularity, there were over 4,000 drive-in theaters, these days, there are just over 300.
While the iconic, outdoor theaters did see a decent bump in popularity during the spring, summer, and fall of 2020 (due to the pandemic), but that bun has flattened out.  Traditional theaters reopened, there were a lack of blockbuster movies, and many of the highly anticipated movies ended up going straight to the streaming services.
Because of these issues, some drive-in theaters are just barely holding on.
One of these drive-ins in the Skowhegan Drive-In.  Open since 1954, on Sunday night, the theater just played its final movie of the 2022 season - maybe its last movie ever.  The last movies of the season were the 1970s classics "Grease" and "American Graffiti".
A post on the drive-in's Facebook page said, in part:
The drive in's future is uncertain, and we want everyone who is interested to have a chance to come out one more time. Many have asked, and tonight's show will go forward regardless of weather.
Private events and sponsorship opportunities will be available through the fall, so if you own a business and want to provide the community with a free movie night, contact us!
According to the KJ, owner Don Brown says that he has a few ideas that could help save the theater.  He has reportedly reached out to the Skowhegan Main Street Program.  In the newspaper article he also explained that he hopes a community organization will purchase the theater and run it as a non-profit.
What can you do?  Well, there is still time to rent out the drive-in theater for a private event.  You can do that through the end of October.  For more information, you can call 207.474.9277.
A Look Inside The Colonial Theater In Belfast
For over a century, the iconic Colonial Theater in Belfast has been entertaining locals and visitors alike.