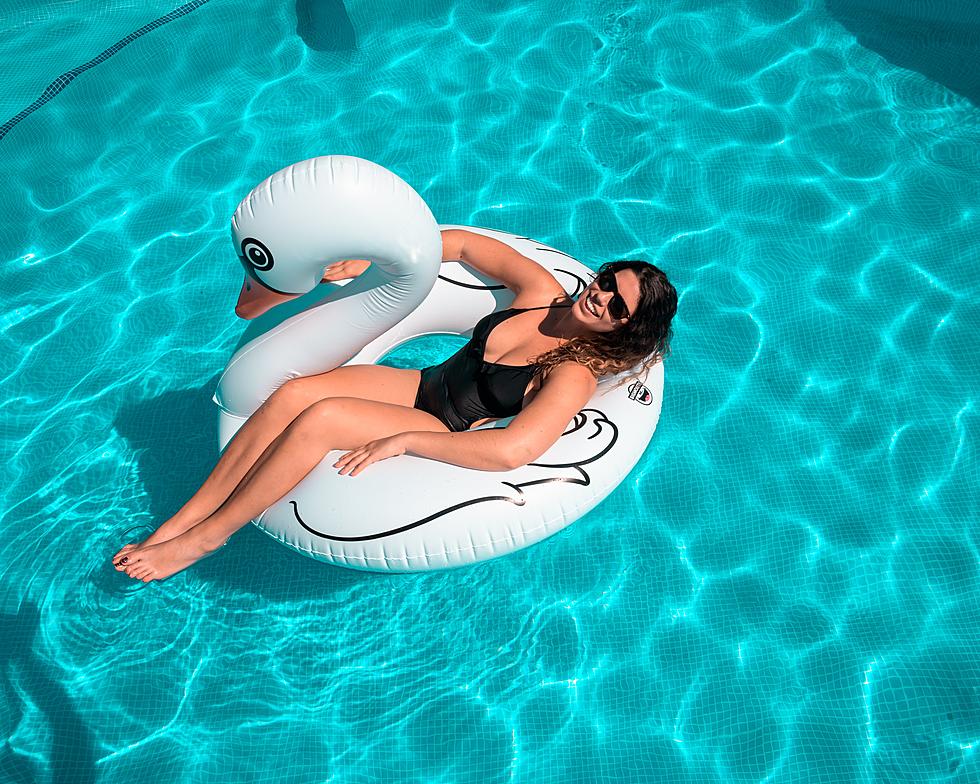 This Outdoor Pool in Portland Just Opened and Is Perfect for a Family Swim
Photo by Arturo Rivera on Unsplash
Great news today from our friends at the Portland Parks and Rec Department. The outdoor Kiwanis Community Pool is now open for the summer!  It's going to be so great to be able to take our kids back to the pool this summer, and the Kiwanis Pool, which is located next to the Water District and the skate park, is an enjoyable (and cheap) place to go. The staff and lifeguards seem like they are really fun too. Check out this hilarious announcement they made about the pool opening on the Parks and Rec Facebook page:
The outdoor pool s at 165 Douglas Street in Portland. Since we are just getting out of COVID, there are some protocols that everyone will have to follow, including signing a waiver form that you can get HERE.
The Riverton Pool in Portland is also open, and the Reiche Pool on the West End will open again in September.
GET MORE INFORMATION HERE ON ALL OF PORTLAND'S PUBLIC POOLS
HERE IS THE SUMMER SCHEDULE FOR THE KIWANIS COMMUNITY POOL
Masters: 5:45-7:15 a.m. Mon.-Fri. (3
lanes)
Adult Lap Swim
(3 People Per Lane)
Weekdays (Monday thru Friday)
5:45-6:30 a.m. (3 lanes available)
6:30-7:15 a.m. (3 lanes available)
7:15-8 a.m. (6 lanes available-MWF)
11:45 a.m-12:30 p.m. (6 lanes available)
12:30-1:15 p.m. (6 lanes available)
4:30-5:15 p.m. (6 lanes available)
5:15-6:00 p.m. (6 lanes available)
Community Swim
1:30 p.m. – 2:45 p.m. Mon.- Fri.
3:00 p.m.- 4:15 p.m. Mon.- Fri.
6:15 p.m. – 7:15 p.m. Mon.- Fri.
Weekend/Holiday Community Swims
12p.m.- 1:15 p.m.
1:30-2:45 p.m.
3-4:15 p.m.
4:30-5:45 p.m.
GET MORE INFORMATION HERE ON ALL OF PORTLAND'S PUBLIC POOLS
LOOK: Here is the richest town in each state
Just saying the names of these towns immediately conjures up images of grand mansions, luxury cars, and ritzy restaurants. Read on to see which town in your home state took the title of the richest location and which place had the highest median income in the country. Who knows—your hometown might even be on this list.
KEEP READING: Here are the most popular baby names in every state
Using March 2019 data from the
Social Security Administration
,
Stacker
compiled a list of the most popular names in each of the 50 states and Washington D.C., according to their 2018 SSA rankings. The top five boy names and top five girl names are listed for each state, as well as the number of babies born in 2018 with that name. Historically common names like Michael only made the top five in three states, while the less common name Harper ranks in the top five for 22 states.
Curious what names are trending in your home state? Keep reading to see if your name made the top five -- or to find inspiration for naming your baby.
READ ON: See the States Where People Live the Longest
Read on to learn the average life expectancy in each state.