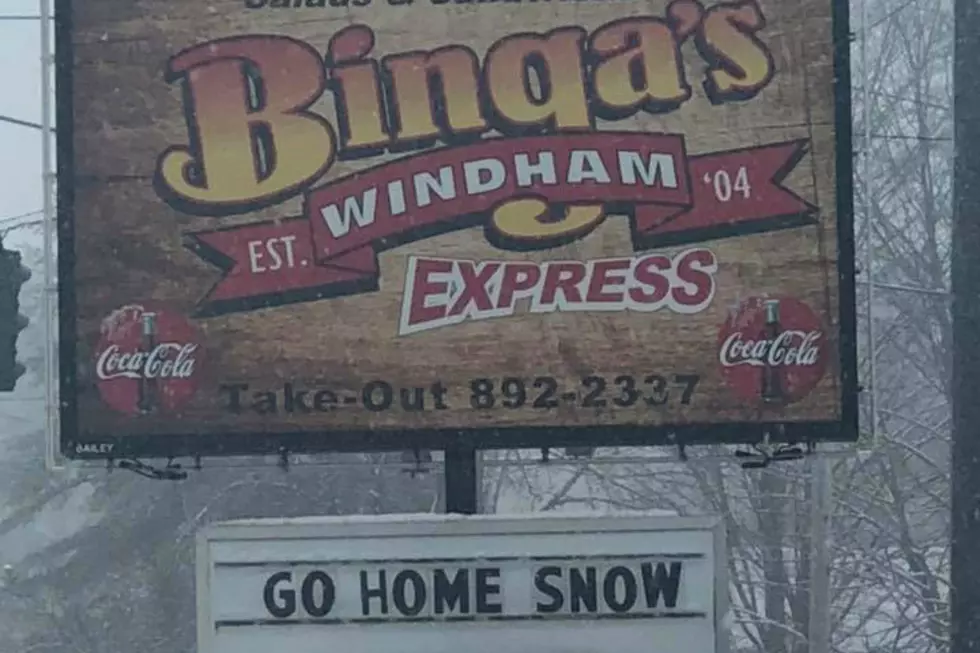 This Sign From Binga's Windham Is How We All Feel About Winter Right Now
Facebook via Binga's Windham
Have you had enough yet? You know what we're talking about. That bitterly cold wind. That snow turning into sleet turning into freezing rain. That 'I hope I put sand on my steps because I'm not awake and this could end poorly' feeling. Well, you're not alone.
Shared on Facebook by Binga's Windham, after Sunday was 65 and sunny and Monday came along with a few inches of snow, Binga's had a clear message for Mother Nature and the remnants of winter. We second that notion.
The good news is that maybe Mother Nature is going to listen. If you believe Keith Carson from NewsCenterMaine, this odd stretch of winter weather we're getting will be a distant memory by the weekend when we return to upper 50's and low 60's across portions of central and southern Maine. Let's hope he's correct because winter has been over served and needs to take an Uber back to hibernation.