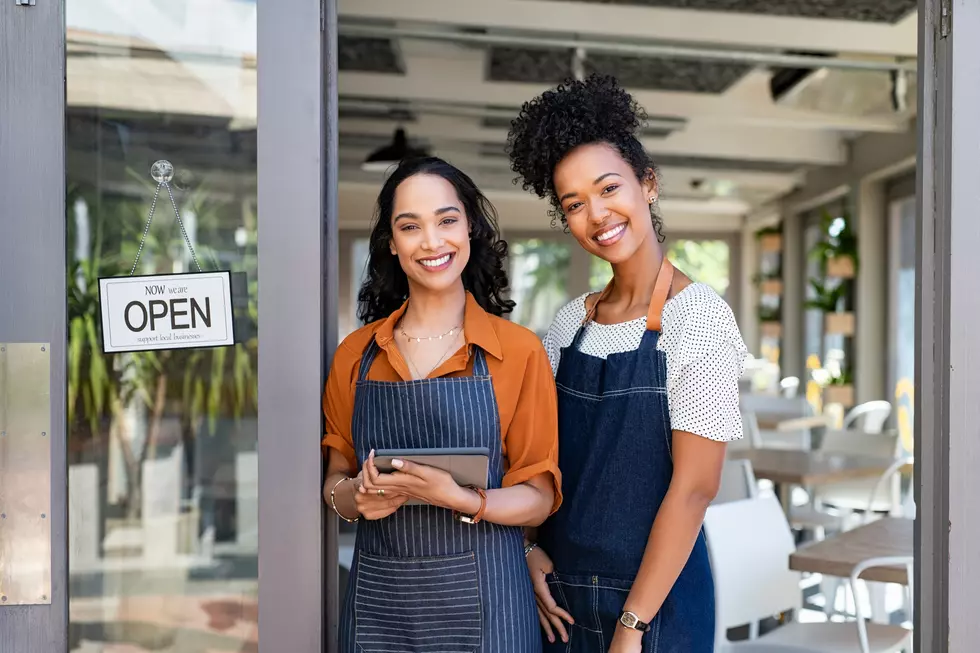 Thryv Marketing Reviews: Is Thryv Worth It?
Getty Images/iStockphoto
Lead generation is on every small business owner's mind. It is (correctly) perceived as the end-all-be-all if you want your business to succeed and grow, no matter your location or specialty. We've already discussed the pros and cons of working with lead gen services, companies like HomeAdvisor and Angi, but, for this article, we're narrowing our focus down to just Thryv and Thryv leads reviews.
You might already be asking yourself, "Is Thryv worth it?" or "Are Thryv marketing reviews positive?" The answer isn't a simple yes or no, but it definitely skews in one direction. We'll put it this way: Thryv and companies like Thryv aren't necessary to generate leads, and you just might save money in the long run if you steer clear of Thryv and services similar to Thryv altogether.
To help you make an informed decision regarding is Thryv worth it, we'll take a look at some red flags and Thryv website reviews.
What Is Thryv?
Thryv is advertised as an end-to-end client experience platform built to help small businesses streamline their operations through a single platform. Their software is designed to help businesses manage, get paid and get credit for jobs in one place, providing a viable CRM solution for managing and automating various tasks associated with the customer journey.
But what about Thryv leads reviews? Similar to other lead gen services, it's important to track lead performance after you create your Thryv account. What's the cost? Are you getting a return? Are you using other marketing services that will improve your brand's online authority organically? After all, advertising services available through services like Thryv do little for brand longevity, so if you're looking for more than just a software solution for your business, you may want to consider a more comprehensive marketing solution.
Is Thryv Worth It? Thryv Reviews
If you want to see what actual customers are saying in their Thryv website reviews, keep reading to help determine is Thryv worth it as part of your marketing budget.
Thryv Reviews on Trust Pilot
Read more Thryv website reviews on the Trust Pilot website here.
Thryv Reviews on Better Business Bureau
Read more Thryv website reviews on the BBB website here.
Generate Your Own Exclusive Leads Without Thryv
So, is Thryv worth it to generate leads? Our verdict is: Not really. Thryv is not represented as a consistent or reliable lead source in many Thryv marketing reviews, so it might not be a good choice if your business depends on getting results. Instead of Thryv, we suggest focusing your budget elsewhere, namely by investing in SEO and other digital strategies to boost your online reputation and get your law firm to the top of Google and other search engines.
Signing up with Thryv might not be a great business decision, but the good news is that you don't need them (or services like Thryv) to start generating your own exclusive leads! We've already created huge lists of lead generation ideas for roofers, towing companies, landscapers, plumbers and HVAC specialists, but these are the basics you need to remember:
Start with a professionally designed website.
Invest in an SEO (search engine optimization) strategy to get your business on the first page of Google search results.
Ensure all of your directory listings have the most up-to-date info on your business so customers can contact your directly.
Respond to your online reviews promptly and professionally, especially on Google.
Choose a marketing partner who always has your back.
Townsquare Interactive is a local digital marketing agency committed to helping small businesses get found online, attract customers and grow their business. Our custom websites include award-winning SEO, a dedicated marketing team, online appointments, contacts, payments, invoices, and reviews so you can stop wasting money on other expensive business tools and enjoy a true all-in-one marketing solution.
Want to learn more about how we can help you generate your own exclusive leads without Thryv? Click the button below and we'll contact you soon!