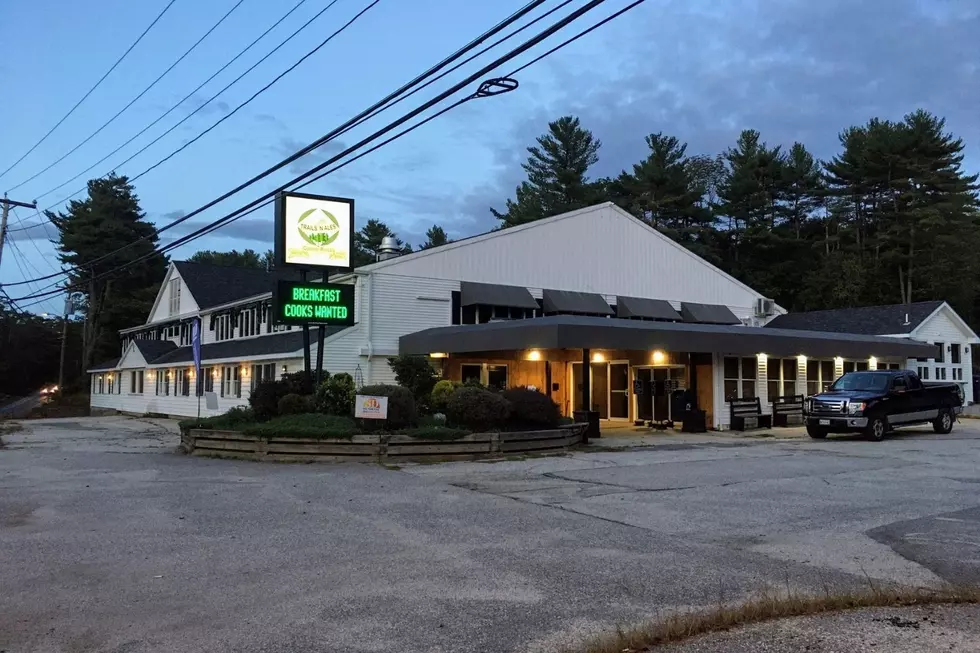 Trails 'N Ales in Gray Closes Sunday to Move to New Location in North Windham
Trails 'N Ales via Facebook
On Sunday, May 15, Trails 'N Ales Reataurant in Gray will be closing its doors, but unlike the last tenant in the building, is not closing the business for good.
You may remember Cole Farms which was on Lewiston Road in Gray for 68 years. It closed in early January of 2020 ending a long tradition in Gray that has been unmatched.
Trails 'N Ales, another family-owned business opened in the former Cole Farms building at the end of 2021 and not only served up delicious food and good brews but also opened a retail store. The name was derived from the trail that runs through the woods behind the building. You could go for a hike and grab a bite to eat afterward.
On Thursday, Trails 'N Ales announced on Facebook that they would be closing the restaurant in Gray after only about six months of business and moving to a new location on Roosevelt Trail in North Windham.
The new location is what use to be the home of Rustler's Steak House, which moved this week just down the road a bit onto Tandberg trail in the former Gilbert's Chowderhouse.
The plan is to be open in the middle of June, which is a pretty quick turnaround when moving a restaurant, but when you consider this is really a shuffling of restaurant locations, it kind of makes sense. Most everything everyone needs is already in place.
Don't forget, the final day for Trails 'N Ales in Gray is on Sunday, May 15, but when it opens in mid-June, it's only a short 8-mile drive to North Windham from Gray to get to the new location.
Here Are 30 Favorite Maine Activities You Have to Do Each Spring
When the weather finally turns in our favor, live Maine spring to the fullest with these activities!
22 of the Best Golf Courses in Maine According to Maine Golfers
Looking for a place to sneak in a round of 18? Check out these Mainer-approved golf courses!