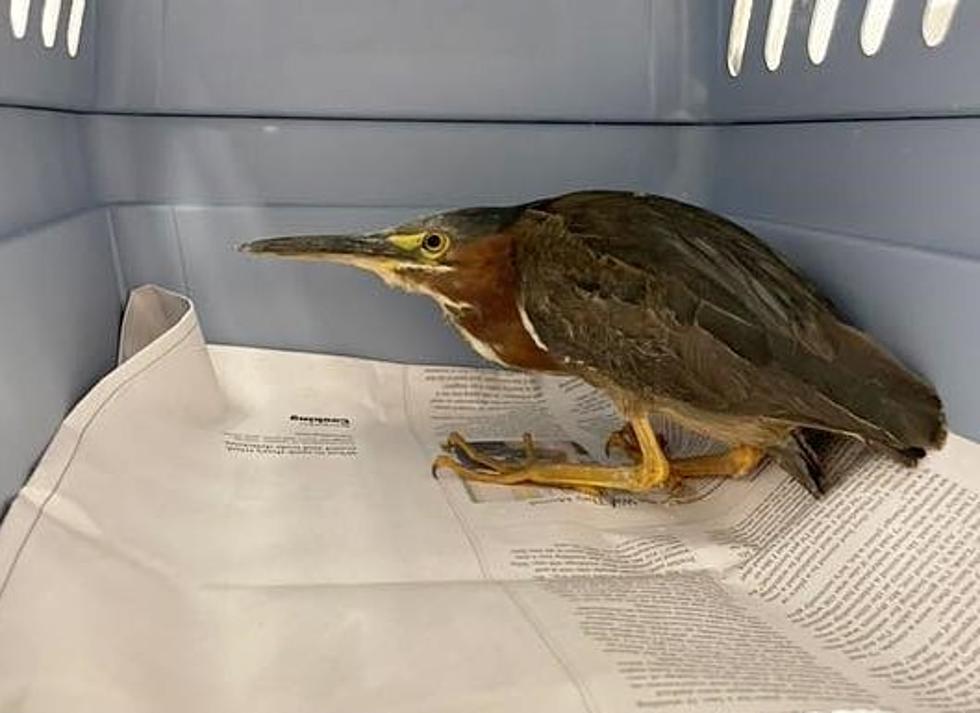 Unique Birds Brought to Center for Wildlife in Cape Neddick, Maine for Treatment
Facebook Photo
Three birds found in the road in southern Maine were transported to the Center for Wildlife in Cape Neddick on Tuesday and it is believed all three animals were hit by vehicles.
The birds include a green heron, which can be seen above, and a mourning dove, which can be seen below.
There was also a turkey vulture, according to the Center for Wildlife's Facebook post.
Rescuers say they are grateful to Maine Fish and Wildlife officers who pick up injured wildlife when they are able. They even have Wildlife Conflict Agents.
"But we know their resources are stretched thin like ours, and that wildlife belong to all of us, and are a collective responsibility. That's why we like to empower community members to do the rescue and transport themselves whenever possible and remember to stay patient with your local wildlife rehabilitator and warden," a Facebook page administrator for the Center of Wildlife wrote.
They encouraged everyone to work together to keep wildlife safe.
It is estimated that one million animals are killed on the roads in the United States every day. 
If a motorist approaches a low-flying bird, they are advised not to brake abruptly. If a driver slows their vehicle less quickly, it allows air lift to raise the bird above the car or for it to peel off to the side.
Contact Managing News Editor Kimberley Haas at Kimberley.Haas@townsquaremedia.com.
OH NO WE DIDN'T: 12 Photos That Prove That Alpacas Are Cuter Than Llamas