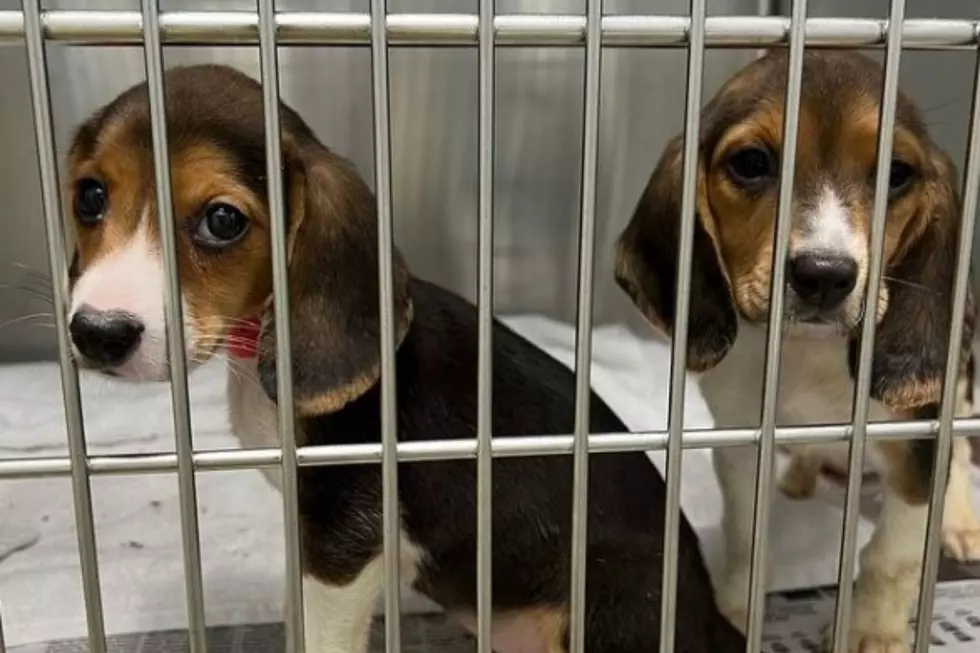 Video: 100 Adorable Dogs in Massachusetts Rescued From a Barbaric Research Lab and Need Homes
Northeast Animal Shelter and MSPCA-Angell via Instagram
They need loving homes and more than anything, deserve them!
So if you're looking for an adorable, four-legged, furry best friend or two in a rescued beagle from a breeding and research laboratory, then look into these eyes, embrace the wagging tails, and get ready to be that forever home.
Wait until you read this powerful statement from the Director of Adoption Centers and Programs at the Massachusetts Society for the Prevention of Cruelty to Animals-Angell, Mike Keiley:
This is undoubtedly one of the most consequential national operations we've ever been a part of and our focus is ensuring these dogs will be cherished and loved by new families here.
More than 100 beagles, according to Boston.com, were rescued from a breeding, testing, and research laboratory, and brought to Massachusetts from out of state.  Since this is an active investigation, Mike says the MSPCA-Angell can't offer any more information right now.
These dogs were living in confined and unsanitary conditions with little to no socialization with people.  Two of the dogs were pregnant when they were rescued and have since given birth, which means that 13 new puppies will soon be in need of loving homes.
Is your heart breaking right now?  I tear up and feel so sick when I look at these little guys and think about what they were going through.  Thank goodness they're safe and will soon have forever homes filled with love.
All the beagles have undergone extensive medical and behavior checks, and have responded beautifully to the TLC that our staff and volunteers have provided, and some have already been placed into adoptive homes!
The MSPCA has raised nearly $30,000 on their Facebook page to help, so please, if you're able to, here's the link to make any kind of financial donation.
As for adopting, the MSPCA is in the process of getting everything ready to find homes for these cuties.  Click here for more information.
25 Ways to Spot a Tourist in Maine
They come every year in flocks and we can spot them from a mile away...
The Ten Most-Watched Shows on Netflix Right Now
Here are the most-watched shows on Netflix on July 3, 2022.