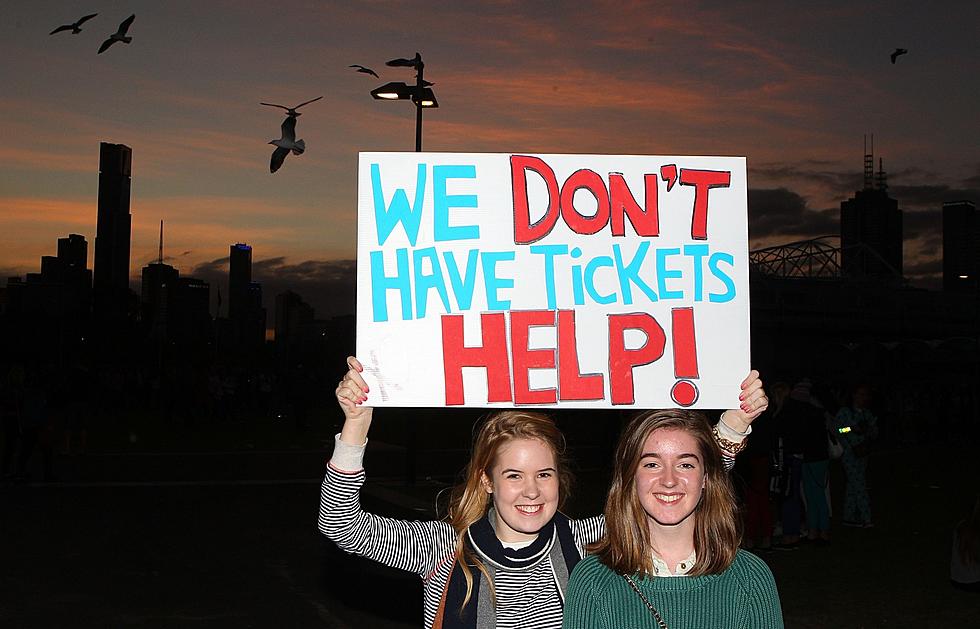 Ready for Concert Season? Don't Buy Tickets Until You Check This Out
Scott Barbour/Getty Images
It's just about concert season, and with so many shows going on sale now, it's very important you find the correct websites to buy tickets.
While most sites are legitimate, you should only buy from the venue or artist's website, which always directs you to the latest available tickets.
There is a warning with this, though.  My friend tried to buy tickets and parking for a show last summer in Gilford.  The site she found had "Bank of NH" and "Pavilion" in the name of the site, so she figured it was the official website.
She told me the parking cost more than each ticket, at $100 for parking, not even VIP.  That is not what the official Bank of NH Pavilion website charges for parking.  It's $15 for standard parking. So, she was gouged and unknowingly overpaid by $85.
Then there's the story of my other friend who purchased tickets on a site she thought was Ticketmaster, the largest ticketing agency in the world.  When she went to the concert, her tickets would not scan because they were duplicated tickets of the originals purchased by someone else.  The tickets were actually printed and sold twice.
Fortunately, the venue found other seats for them, but the woman was so angry at the ticket agency and website which had "ticket" in its name.  They totally scammed her.
By the way, Ticketmaster is currently facing a Department of Justice probe, according to msn.com, due to the alleged misconduct of ticketing for the Taylor Swift shows, siting "anticompetitive conduct".
So even the verified agencies can get into hot water by not providing best practices.
You may see a "verified resale ticket" notice on the Ticketmaster website next to the seat location. This means someone is reselling (likely a scalper), usually for more money than the ticket was originally purchased for.  You could still have trouble gaining access to the venue or having tickets disappear.
It's hard to believe the "verified resale ticket" is legal, because the ticket agency charges a fee to the seller, so they make money either way.  However, it is legal, and doesn't seem to have stopped the ticket scams and scalpers at all, in my opinion.
The bottom line is to use a trusted website.  The best way to purchase concert tickets is through the artist or venue's website, but double-check it's the correct site before you buy, or you could be overpaying or out of luck with your tickets.
It's not like the old days when you went to a ticket counter to purchase tickets through Ticketmaster ticket offices, which were at Sears Roebuck stores.
20 Things to Know Before You Go to Bank of New Hampshire Pavilion
Concert Season at Bank Of New Hampshire Pavilion: Here are 20 Things To Know Before You Go.
15 Things to Know Before You Go to Hampton Beach Casino Ballroom
Concerts can be tricky post-COVID. Learn all the things you need to be aware of before a show at the Hampton Beach Casino Ballroom.