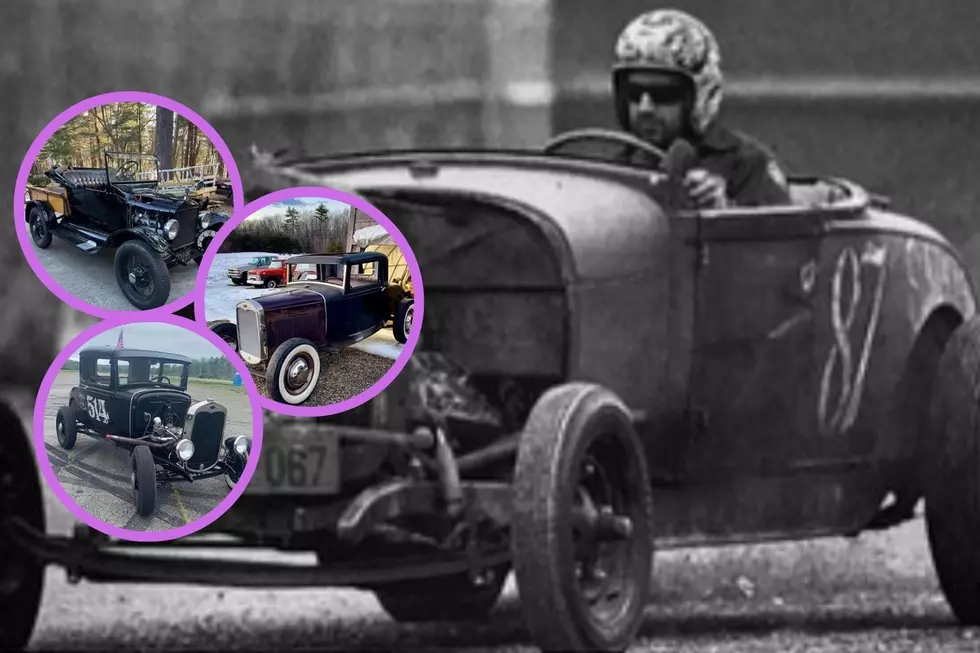 Watch Vintage Old School Hot Rod Cars Drag Racing in Maine This August
Pine Tree Jamboree via Instagram: Canva
This August will see the return of a very popular motorsport event in Central Maine. The roadsters are back.
The Pine Tree Jamboree is back, and announced the event's 2022 dates. This year's hot rod drag races will be held from August 19-22 at the historic Winterport Dragway. The event will welcome hot rods from all over to compete for quarter mile supremacy.
It's no surprise to see the drag races back for a second year, considering the success of last year's event. According to MotorTrend Magazine, the first annual competition attracted more than 50 flathead-powered hot rods, including everything from from old pickups to slick-looking roadsters. Cars came from all over, including Ohio, Florida, Georgia, and North Carolina.
Again, the event will be held at the Winterport Dragway, an old converted runway that has been seeing cars duel since the late 1960s. The vintage track is ideal for an event that centers around incredible history.
The event is being put on by the Tornados Car Club of New England. MotorTrend Magazine spoke to the organizers. One of them, Pete Flaven, summed up why an event like this is so popular.
"It's simplicity," Flaven said. "There is a huge part of the population that just wants to have a weekend of no technology. No phones. No laptops. That's the appeal of flatheads. As the world of technology propels people forward, this event transports people back in time."
That simplicity will be shown off beautifully later this Summer at Winterport Dragway. There's no question about that.
Preregistration is going on now. You can visit the Pine Tree Jamboree Instagram page for more information.
Pine Point Beach House For Sale in Scarborough, Maine Just Steps Away From The Ocean
12 Activities in Maine Your Kids Will Actually Want to Do This Summer
Kids enjoy a lot of things but for summertime fun, it all comes down to 5 groups; amusement/water parks, animals, sports, learning, and the beautiful outdoors. If you're looking for some serious family fun this summer, start checking these off your bucket list.