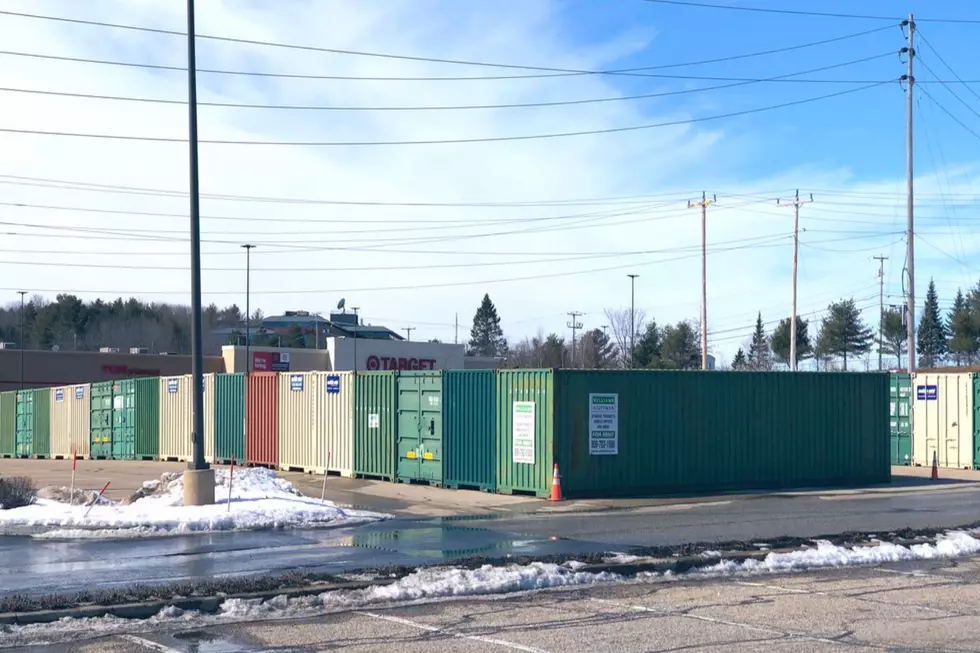 What Is With All The Storage Containers At The Target Parking Lot In South Portland?
Twitter via Leif Ericson
If you've been to the Target Plaza in South Portland recently, you've noticed something out of the ordinary. As seen in a photo shared on Twitter by Leif Ericsson, a portion of the parking lot for Target is covered in storage containers. The kind of storage containers you'd see being hauled by a giant ship and stacked up on the Portland waterfront. So what are all these storage containers doing lined up in the parking lot?
The answer is these storage containers are actually a business venture. The company behind them, Williams Scotsman, has seen a spike in demand for mobile office space due to the pandemic. That demand hasn't subsided and they've decided to open up a "retail" location of sorts inside the Target parking lot. They've lined up dozens of storage containers in a corner of the lot, presumably available to tour if you're interested.
On their website, Williams Scotsman showcases the many different uses for their 160,000 storage containers that are currently available. Everything from mobile classrooms, to mobile offices to living spaces. Forget hauling cargo in these things, that's old news.
So don't worry if you're driving through the plaza and start wondering if Target is moving. It definitely is not. And no, the mythical Google Barge has not finally landed in a random parking lot in South Portland, Maine. Sorry. Instead, it's just a business venture with very large inventory that needed some very visible space to sell their wares. Time to get crafty.
Stores That Have Closed In The Maine Mall After The 2020 Holiday Season
Here are 50 of your favorite retail chains that no longer exist.