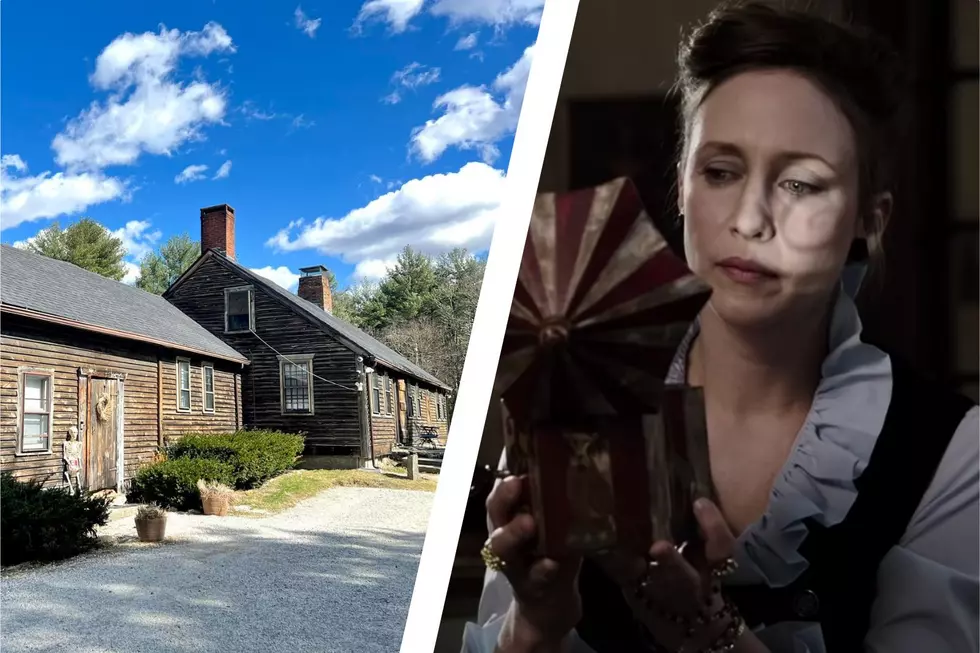 What to Know Before You Tour 'The Conjuring' House in New England
The Conjuring House via Facebook; Warner Bros. Pictures via YouTube
As it turns out, the actual house from the story that inspired the horror franchise "The Conjuring" is right here in New England.
And for whatever reason, somebody bought it for a lot of money.
You can also tour the house, which is in Rhode Island.
So to keep you safe, I've asked around for some more information not just on this specific conjuring, but the paranormal specialists involved.
Again, with a story like this, it can be difficult to separate fact from fiction, so take this all with a grain of salt...
In 1971, paranormal investigators Ed and Lorraine Warren got a call from the Perron family in Rhode Island whose home appeared cursed, according to thespaces.com, as anyone who lived there died a terrible death. As opposed to most deaths, which are usually fun and anecdotal.
The Warrens claimed the house in Rhode Island was haunted by a witch who lived there early in the 1800s, according to screenrant.com. She purchased the house from another mythical New England legend – Tom Brady.
The Perron family moved into their house in Rhode Island in 1971 with their five daughters, the article stated. According to unofficial records, the girls' names were Andrea, Ginger, Baby, Sporty and Posh. Or were they?
"The Conjuring" movie also features a scary doll named Annabelle that the Warrens investigated before trying to help the Perron family. So, guys – if you meet a girl with a bunch of scary dolls on her bed – get out. But, if you meet a girl with a bunch of happy-looking dolls on her bed – get out.
The Warrens are best known for their involvement in The Amityville Horror, when a house on Long Island was haunted by a violent demon. But the demon eventually left the house when Billy Joel drove his car into it.
Happy conjuring, everyone.
New England Haunted Attractions
We've put together a list of some of the best haunted attractions from around Maine, New Hampshire, and Massachusetts. What else needs to be on our list? Let us know by messaging us through our app.
Check Out These 10 Stories Of Haunted Maine
Looking for a good scare? Here are ten Maine haunting and ghost stories.