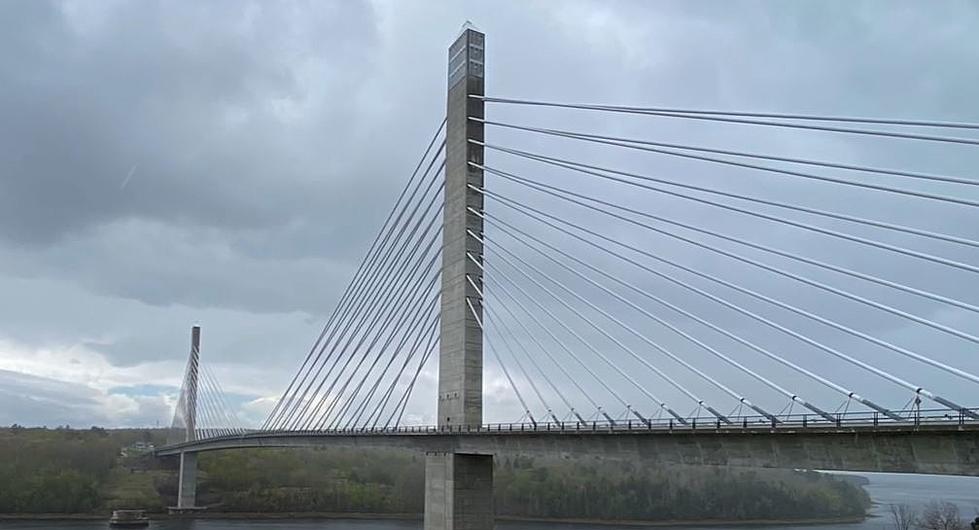 What World Record Does The Penobscot Narrows Bridge Hold?
Youtube
If you have traveled around Maine's midcoast, there is a good chance you have crossed the Penobscot Narrows Bridge in Prospect, Maine at least once or twice.
The massive bridge, built in 2006, is adjacent to Fort Knox.  The Civil War era fort, not the one with the gold!  The bridge was built to replace the aging Waldo-Hancock Bridge and it connects the town of Prospect to Verona Island.  An emergency replacement, it cost about $85 million, but only took 42 months from the project getting the final approval to the completion of construction.  It was reportedly designed to look like the Washington Monument.
According to Wikipedia, the bridge (more specifically the bridge's observatory) is a record holder.  Actually, it holds two records.  First opening in May of 2007, it was the first bridge observatory in North America.  It is also the tallest bridge observatory in the world!  The tower rises 420 feet into the air and it gives visitors views of Fort Knox and the Penobscot Bay.
If you are planning a visit, keep in mind that the observatory is seasonal.  Like it's neighbor, Fort Knox, the observatory is open from May 1st through October 31st.  So, you still have a few weeks to take a drive over and check it out.
Here's a video of the bridge:
What other unique Maine attractions should we be talking about?  Let us know by messaging us through our app or on Facebook.
15 Unique Airbnbs for a Special Vacation in Maine
Whether you're tucked away in the woods in a treehouse or nestled in on the ocean in a sea-view cottage, Maine has plenty of unique stays that put the 'vacation' in vacationland.
Have you downloaded our FREE radio station app?  Send us a message, stream the station, and participate in exclusive app-only contests.  Get the app by entering your phone number in the box below.