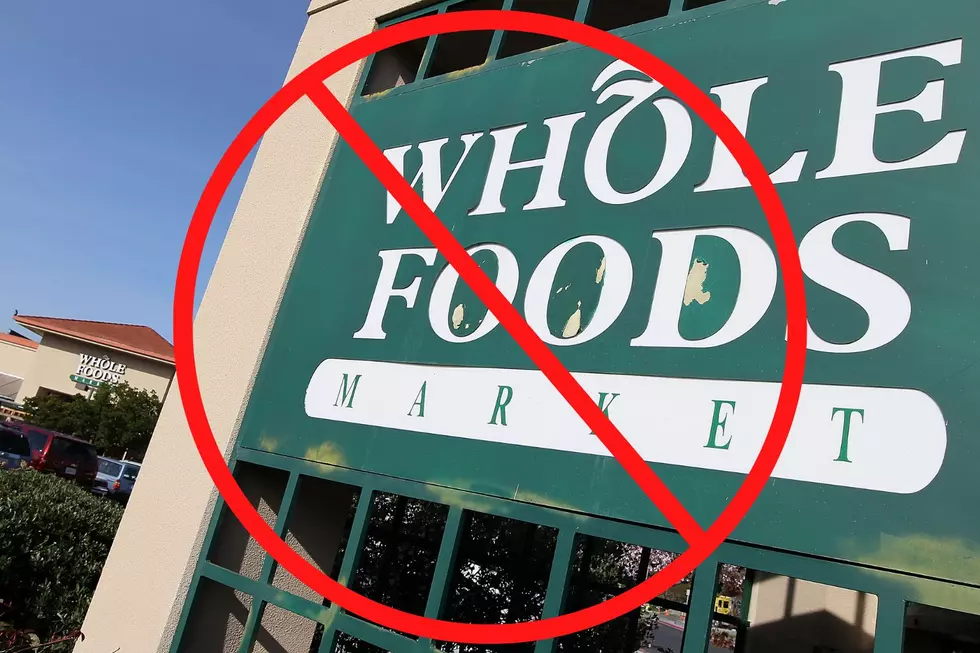 Whole Foods Maine Lobster Boycott is an Attack on Our Great State
TSM: Canva
I love shopping at Whole Foods. It's a great grocery store. It has wonderful produce, an outstanding butchery, great prepared foods, and a vast selection of healthy and organic choices.
It was also a huge benefit to have it during the pandemic when it offered free delivery, even to us folks who live 30 minutes outside of Portland, Maine.
However, none of it matters anymore. Not after Whole Foods decided to side with junky, misleading science that has put the Maine Lobster Industry on the defensive for no good reason.
Whole Foods took the side of environmentalist groups that have placed blame on lobstering for the decline of the North Atlantic right whale population.
As the New York Post reported...
The high-end grocery giant took lobster from the Gulf of Maine off the menu at hundreds of its stores nationwide, citing a pair of sustainability organizations yanking their support for the US lobster fishing industry.
Needless to say, this decision has been rightly met with a lot of criticism from the Maine lobster industry, politicians, and citizens of this great state.
As the New York Post writes, the politicians and industry sent out a statement mentioning the fact that NO WHALE HAS DIED from lobstering. Also, the industry has been doing quite a bit to help sustain the whale population.
Of course, this info fell on deaf ears, because corporations are stupid and fearful of backlash. Of course, I'm not really sure there's much of a backlash at all, other than from the few environmentalist groups that originally started this debate.
Besides a few environmentalist groups, the general tenor is a feeling of massive overreaction from companies like Whole Foods and others that have started a lobster boycott.
These companies have decided to take a look at inaccurate evidence to simply appease a very vocal minority. Whole Foods would rather alienate and hurt an entire industry that is obviously being scapegoated, because it will appease the elites who pay little attention to the little guy.
So, how do we fight back? How do we right this wrong? Simple, we fight fire with fire.
I am calling for all Mainers to do what Whole Foods is doing to the lobster industry. It's time to boycott the grocery giant. If they want to unfairly put our most important industry in danger, then we should put them out of business.
As long as Whole Foods says no to Maine lobster, I will say no to them. Sure, I'm just one man, but I have my principles. And I also have a voice. And I hope my voice is heard by many others.
It's time to stand with our brothers and sisters in Maine's amazing lobstering community.
Just say no to Whole Foods.
The 10 Safest Places in Maine to Live Right Now
Breaking down stats relating to violent and property crime, here are the 10 places in Maine that are the safest to call home right now
according to SafeWise.com
.
Look: 50 Maine Restaurants That are Worth the Trip
Thanks to our great listeners we were able to compile a list of many of Maine's great "worht the trip" restaurants, cafes, pubs, and bakeries.
These great spots can be found across the state and waiting for you to give them a try.
How many have you been to?