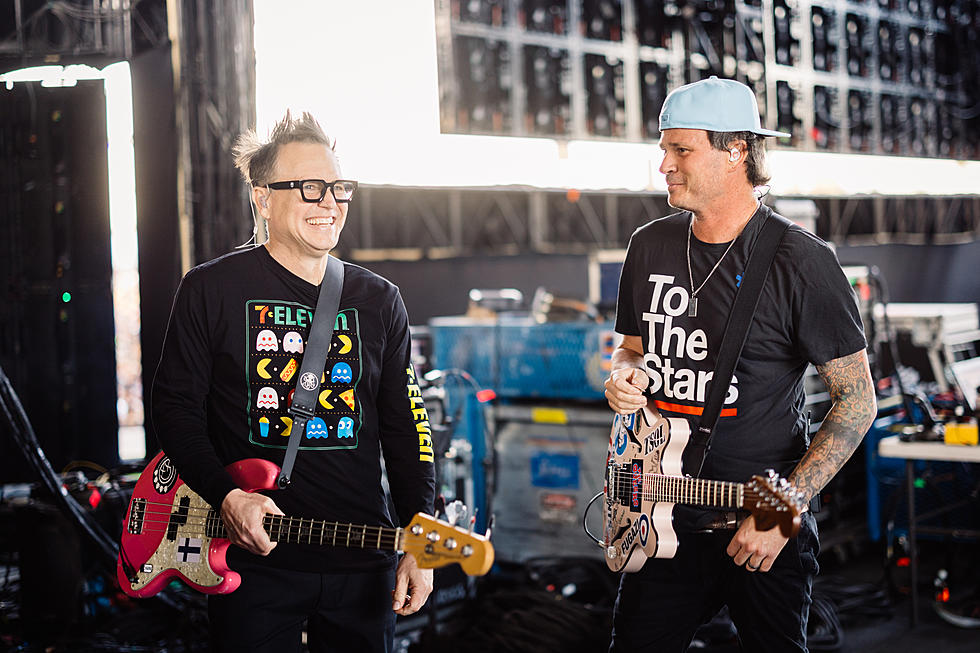 How You Can Win Tickets to See Blink-182 in Boston from WCYY
Getty Images for Coachella
It feels like it's been sold out since the minute tickets went on sale. Maybe, it has. We're talking about the big Blink-182 show at the TD Garden in Boston on Sunday, May 21.
After the band reunited and the major tour was announced, WCYY was hatching plans to hoard tickets just in case this very (sold out) thing happened and now we're ready to help you get in the door.
HERE'S HOW TO WIN BLINK-182 TICKETS FROM WCYY
Listen to 103.7, 94.3 or Stream on the WCYY app from 10am-5pm Monday through Friday for the Blink-182 song of the day (list below)
Enhance your chance to win tickets by activating CONTESTS in the WCYY app. We'll send out an alert each day so you'll know the exact time to listen.
Be caller #25 and a pair of tickets are yours
BELOW ARE THE BLINK-182 SONGS OF THE DAY YOU'RE LISTENING OUT FOR:
5/1 "What's My Age Again?"
5/2 "The Rock Show"
5/3 "Feeling This"
5/4 "Adam's Song"
5/5 "Dammit"
---
5/8 "All The Small Things"
5/9 "First Date"
5/10 "Dumpweed"
5/11 "I Miss You"
5/12 "Edging"
---
Read more about what you can expect Blink-182's setlist to be like during this tour as well as how the band sounded during their headlining performances at Coachella.
Your Guide to Rock + Metal Bands Touring in 2023
Check out over 200 rock and metal bands' touring schedules for 2023.
12 Drummers Who Could Fill in for Foo Fighters' Taylor Hawkins
These drummers could fill in for Foo Fighters' Taylor Hawkins.