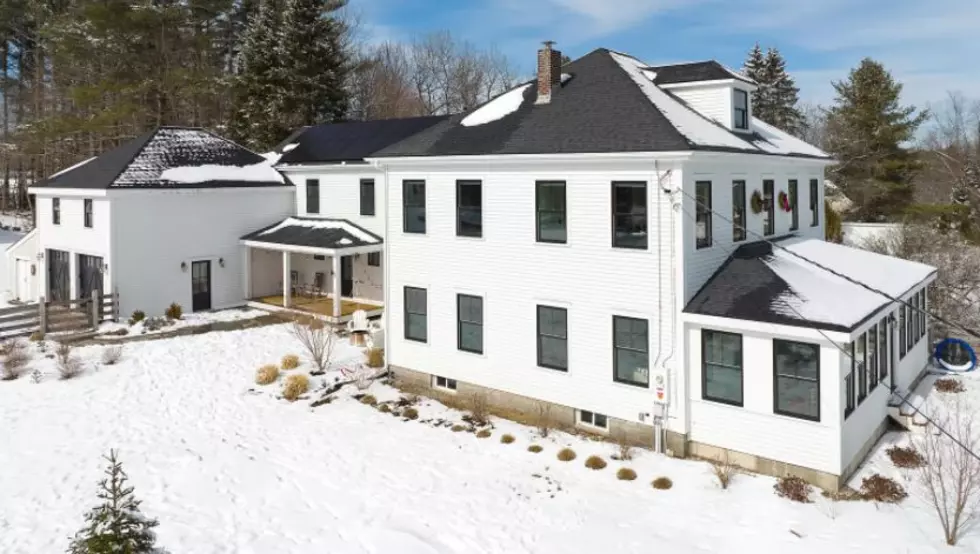 Yarmouth Home Sold for $300,000 Over Asking Price Before It Even Hit the Market
Zillow.com
In case you forgot how crazy last year's real estate market was.
Back in May of 2022, homes were selling for incredible prices everywhere in Maine. Anyone who had been looking for a home knew it was a seller's market, and homes were snatched up fast in Maine. According to MaineBiz, a gorgeous home on Lone Pine Lane in Yarmouth sold for $315,000 over the list price. And it sold before it ever went on the market to avoid a bidding war.
The beautiful, five-bedroom home was turnkey thanks to renovations in 2019 and 2020. It sold for $1.71 million. And yes, it was sold to a buyer out of state. BUT (and as you can see it's a big 'but'), the wife is from Maine, and wanted to move back. They had been trying to buy something ever since the rental they were in (a transitional home) was sold.  They were outbid until they decided to be the ones to do the outbidding. Pete Molloy of Town & Shore Real Estate brokered the deal.
It was a matter of a bit of luck, a love of the house, and a jump on everyone else. The seller was willing to entertain the offer. It was going to list at $1.395 million. Imagine, with that price range, the buyers were being outbid!
So, if you didn't have a couple of million dollars to play with, you didn't outbid anyone. The big question was whether or not the market would calm down. As Pete Molloy told MaineBiz, of course, it will correct itself. And we are seeing that right now. It's a far different market in just a couple of years. It's still a seller's market, but stories like this one from last year are few and far between.
Peek Inside John Travolta's Dazzling Mansion In Maine That's For Sale Again
Gallery Credit: Sotheby's International (Brian Wickenden)