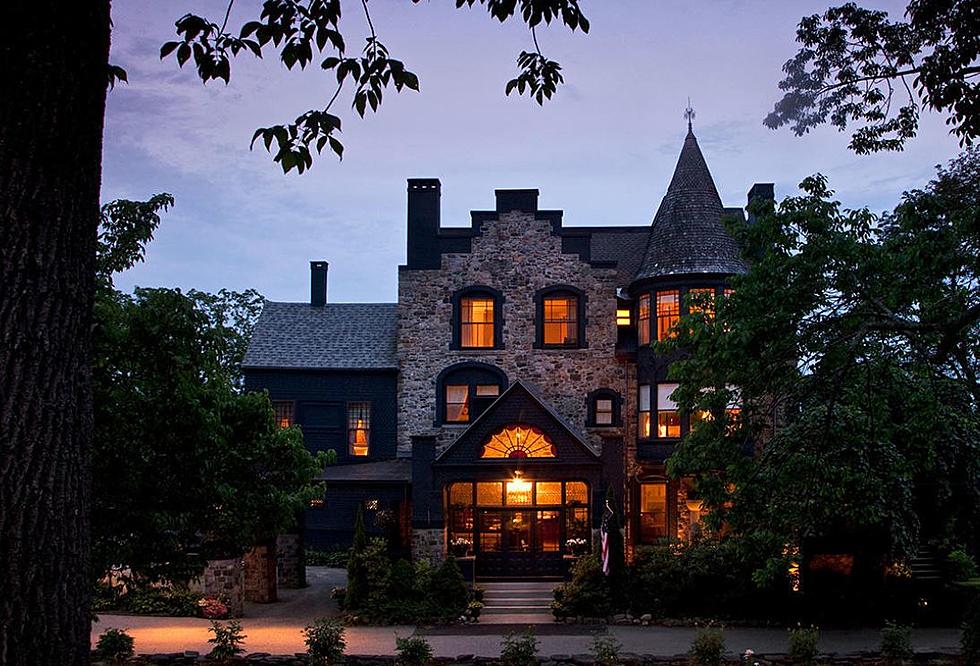 You Can Live Like A Royal If You Buy This Camden Maine Castle
Camden Real Estate
Due in large part to Maine's seafaring history, the towns and villages of Maine's coast are dotted with some impressive mansions.  Wealthy sea captains and even wealthier shipping magnates would hire the country's best craftsmen to build immense family homes.
One of these homes is Camden's Norumbega Inn.  The 130+ year old home, which for years had been operated as a bed & breakfast, looks very much like a castle.
The Property
Recently, the property went up for sale.  According to the Camden Real Estate website, the 13,000 square foot house sits on just under 4 acres of land.  In addition to the eleven beautifully decorated guest rooms, the property has several living rooms, and a restaurant that can seat up up 24 people.
Outside, on the rolling lawns, there are two gazebos, a fire pit, a bocce court, and more.
Take a look:
The Norumbega Inn
These photos all come from the Camden Real State Company
website
The History
According to the establishment's website, Joseph Stearns, the builder and first owner of what is now known as the Norumbega Inn, was inspired by the castles of Europe.  Stearns, who had spent a lot of time traveling through Europe, built the house in Camden in 1886.  The mansion was a private home for nearly 100 years when, in 1984, it was purchased and turned into a B&B.
The Norumbega Inn features eleven rooms, many of which are named after famous castles.  Arundel, Kensington, Canaervon, Windsor, Balmoral, and Versailles, for example.
Even though staying at the inn will make you feel like you've stepped back in time, each room still has all the modern amenities.  Each room has its own bathroom (many with intricate tile work and ornate claw foot bathtubs), gas fireplaces, flat screen TV, cable, wifi access, and Bluetooth wireless speakers.
As of January 2022, the list price is $3,500,000.  Get more details HERE.
You Could Own An Entire Central Maine Village