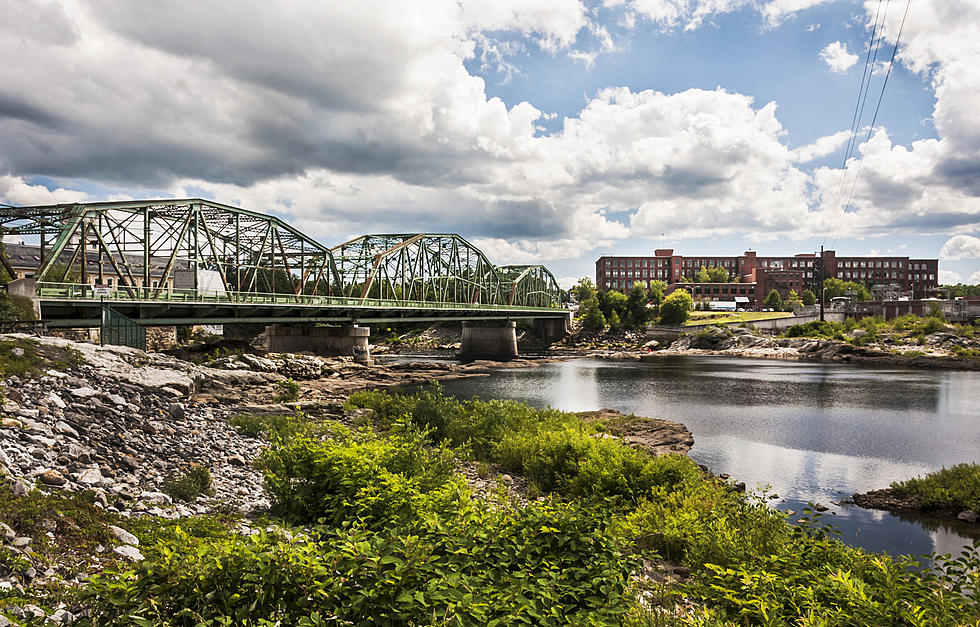 You Could Be Fined If You Drive Some Types of Vehicles Over This Brunswick-Topsham, Maine Bridge
Photo Italia LLC
If you plan to drive over the Frank J. Wood Bridge on Route 201 between Brunswick and Topsham, make sure you are driving a vehicle that won't get you fined $325 for doing it.
After an inspection by the Maine DOT in mid-September, the Frank J. Wood Bridge on Route 201 between Brunswick and Topsham engineers determined that in order to assure the bridge is safe for vehicles, the maximum weight limit should be lowered. On October 25th, the weight limit of 25 tons was lowered to 10 tons, requiring vehicles over the limit to take the Route 1 bypass to cross between Topsham and Brunswick.
As of November 22, that weight limit is being enforced by posting the bridge, prohibiting all commercial vehicles from using it. That means tractor-trailers, box trucks, buses, garbage trucks, tow trucks and any vehicle designated as commerical.
Here's the language of the posting:
"Commercial Motor Vehicle" means a motor vehicle or combination of motor vehicles used in commerce to transport passengers or property if the motor vehicle:
A: Has a gross combination weight rating of 26,001 or more pounds inclusive of a towed unit of units with a gross weight rating of more than 10,000 pounds.
B: Is a bus
C: Is any size and is used in the transportation of any materials that have been designated as hazardous under 49 United States Code, Section 5103 and require placarding under the federal Hazardous Materials Transportation Act and related regulations in 49 Code of Federal Regulations, Part 172, Subpart F or any quantity of a material listed as a select agent or toxin in 42 Code of Federal Regulations
D: Has a gross vehicle weight rating or gross vehicle weight of 26,001 or more pounds.
A post by the Brunswick Police Department on Facebook includes a graphic of some of the types of vehicles that are an are not allowed to cross the bridge.
The bridge is scheduled to be replaced but has been met with a lot of resistance from a group that would like to see it rehabilitated rather than replaced. Friends of the Frank J. Wood Bridge, the National Trust for Historic Preservation in the United States, and the Historic Bridge Foundation filed a lawsuit against the Maine Department of Transportation in 2019 to stop the bridge from being replaced.
For now though, the restrictions on commercial vehicles will be in place until the dispute is settled.
The Worst Intersections in Maine
Funny Maine Road Names
LOOK: 50 famous memes and what they mean
With the infinite number of memes scattered across the internet, it's hard to keep track. Just when you've grasped the meaning of one hilarious meme, it has already become old news and replaced by something equally as enigmatic. Online forums like Tumblr, Twitter, 4chan, and Reddit are responsible for a majority of meme infections, and with the constant posting and sharing, finding the source of an original meme is easier said than done. Stacker hunted through internet resources, pop culture publications, and databases like
Know Your Meme
to find 50 different memes and what they mean. While the almost self-replicating nature of these vague symbols can get exhausting, memes in their essence can also bring people closer together—as long as they have internet access.