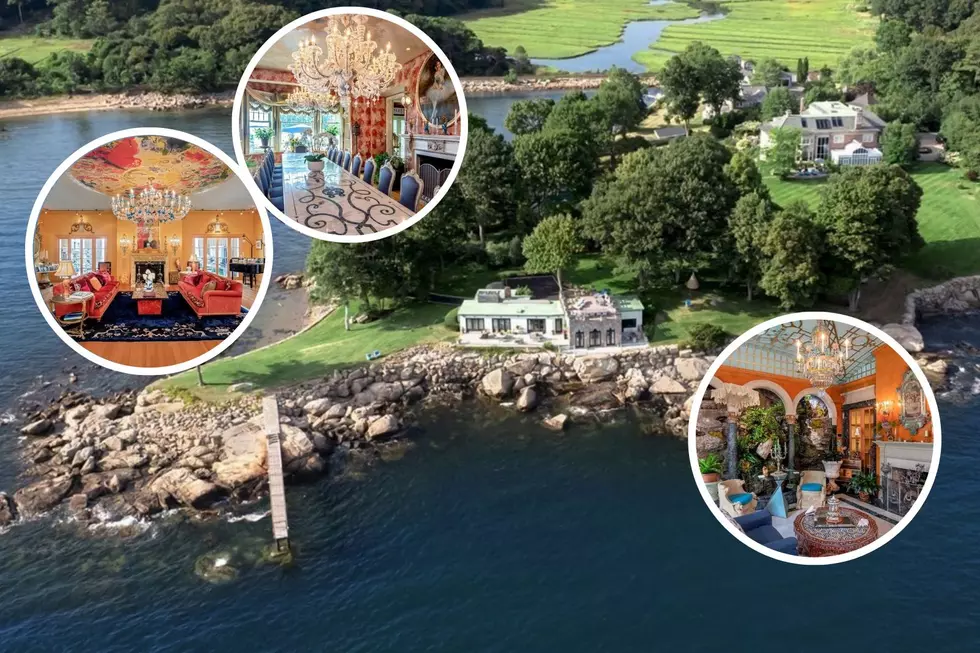 Mediterranean Massachusetts Mansion Has Two Pools, Life-Sized Chess, Rooftop Terrace
Lance Robb Landvest Real Estate Christies International
Get ready for whimsical opulence. Dramatic views accompany this colorful, coastal, Italian-style estate which includes a life-sized chess set, indoor grotto and pool, outdoor pool, and a stone teahouse from the 1920s nestled right on the cliffs overlooking the Atlantic Ocean.  It truly will take your breath away, inside and out.
Boston Magazine describes this magnificent estate as "Mediterranean coast meets a historic Italian church."
Listed with Lance Robb of Landvest Real Estate and Christies International, 16 Boardman Avenue in Manchester By the Sea, Massachusetts, on Boston's North Shore, is a 16,000-square-foot, 27-room estate with a separate living quarters above the teahouse on the water's edge, totaling eight bedrooms and seven bathrooms.
After you view the photo gallery below, I'm sure you'll agree with the listing when it describes this as a one-of-a-kind seaside treasure.  It sits on nearly four-and-a-half acres and has plenty of manicured lawns, English gardens, an outdoor pool, rooftop terrace, and a stunning stone pond complete with lily pads.  There are also plenty of outdoor patios to enjoy the seaside views.
I can't get over the teahouse, built 20 years after the main home.  By the way, it was originally built in 1900 by Robert Hooper, who used it as his summer home up from Boston.  He established the Boston terrier dog breed, according to Boston Magazine.  Awww.
And just as I mentioned, there's that outdoor life-sized chess set, and also a deep-water dock if you want to meander out over the rocky cliffs.  There's also a little sandy beach steps away from the property.  Inside the 16,000 square-foot main house, you'll get lost in the mesmerizing and exquisite details that create a whimsical and playful feel.
$25M Mediterranean Massachusetts Mansion With 2 Pools, Life-Sized Chess, Rooftop Terrace is Mind-Blowing Beauty
LOOK: The states with the most UFO sightings
For each state, we've also included details of famous UFO sightings in that state. Of note is that almost three-quarters of all UFO sighting reports in the United States
occur between 4 p.m. and midnight
, and tend to peak between 9 and 10 p.m. Food for thought next time you're out scoping for alien life. Keep reading to see which states have had the most UFO sightings.