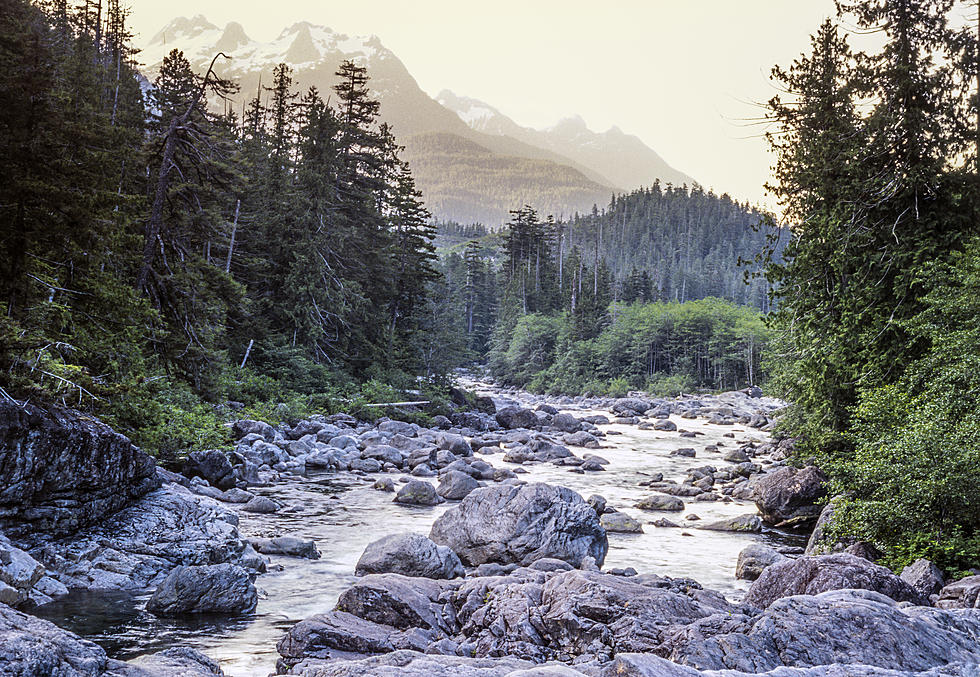 5 Reasons the White Mountains of New Hampshire Is Your Next Scenic Road Trip
Getty Images/iStockphoto
Recently, I came across an article from Masslive.com that listed the most "scenic" places to see in the entire country.  Much to my delight, the White Mountains of New Hampshire came out on top. Numero Uno!  Tell me something I didn't know, already!  If you've never been here to the Granite State let me share a few reasons why we have this honor.
Reason #1 - New Hampshire is Home to Mount Washington
The White Mountains include Mount Washington, which is the highest peak in all of New England at 6,288 feet.  If you have climbed the Mountain by foot or by car, you are able to see the beauty as you climb.  It's absolutely amazing.  Washington is known for extreme weather conditions and very high winds.  In 1934, the wind speed was recorded at 231 miles per hour.
Reason #2 - The Drive Can Be Breathtaking
You can access the Summit by driving up the mountain by road from Pinkham Notch, the cog railway by train, or you can hike the mountain which many people do.  During the winter, however, the trails are treacherous due to snow and ice.  Along the way, you may be compelled to take a lot of pictures.
Reason #3 - Our Governor Declares It
The Governor agrees.  Governor Chris Sununu, upon hearing this news via my text has this to say,
Damn right they are!
The Governor, along with other natives of the 603 is biased to its beauty,  but there really is something undeniably gorgeous about the White Mountains.
Reason #4 - New Hampshire White Mountain Range Has Incredible Hiking
The trails in the White Mountains have something to offer everyone, regardless of their ability to hike.  If you are a seasoned expert, you can go to trails that will make it challenging for you to complete.  If you want just a relaxing walk in the woods, you can do that too.  The range welcomes all.
Reason #5 - Artists Come From All over the Country To Be Here in the Fall
I have heard many artists say that there is no prettier place to be on this Earth than New England in the fall.  Artists everywhere flock here to work on their craft with good reason.  The colors can be breathtaking.
LOOK: Here is the richest town in each state
Just saying the names of these towns immediately conjures up images of grand mansions, luxury cars, and ritzy restaurants. Read on to see which town in your home state took the title of the richest location and which place had the highest median income in the country. Who knows—your hometown might even be on this list.
The 100 Best Places to Live on the East Coast