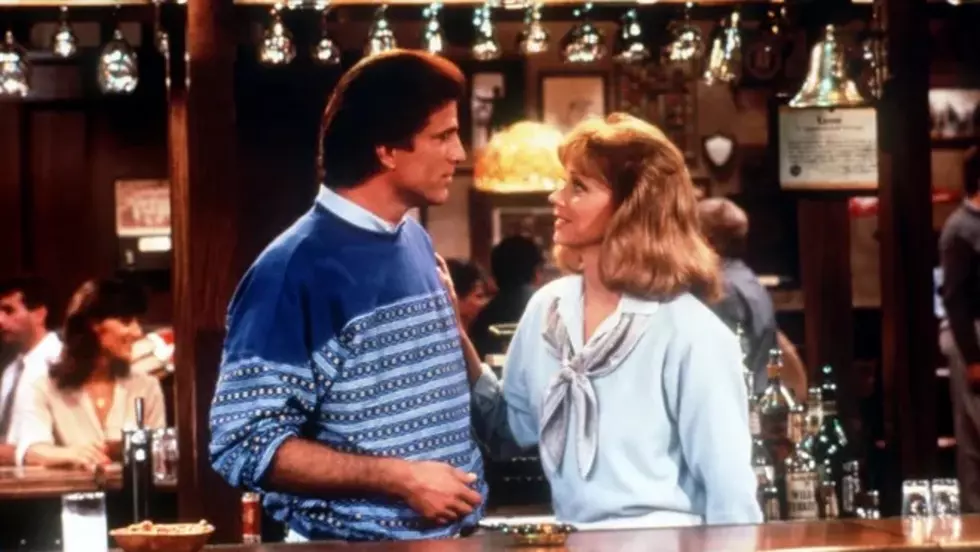 8 Things I'll Bet You Don't Know About the Boston Sitcom 'Cheers'
Paramount Pictures
September 30, 2022, marked the 40th anniversary of the debut episode of Cheers, which certainly didn't appear to be destined for greatness out of the gate. And May 20, 2023, marks the 30th anniversary of the legendary show's finale.
After running for 11 seasons and 275 episodes, Cheers will almost certainly remain New England's most famous television comedy. Even three decades after the final episode, the bar's exterior remains a hugely popular Boston tourist attraction.
One of the show's more notable aspects is the household names created by the seemingly innocuous 9 p.m. sitcom. Ted Danson, Woody Harrelson, Kelsey Grammer, Shelley Long, Rhea Perlman, and George Wendt have all enjoyed prolific film and television success.
New England native John Ratzenberger parlayed his trademark voice into roles in countless Pixar films. Bebe Neuwirth has enjoyed a legendary Broadway career.
The show sparked the spinoff Frasier (which is set to return this fall - and will be set in Boston). And some could argue that Harrelson's Woody Boyd would be an interesting subject for a spinoff, given a bizarre theory about his character's backstory.
Also impressive is how the show managed to remain atop the ratings despite immense cast turnover. Many shows would have struggled - or perhaps ended - when Long departed after five seasons.
But Cheers only grew more popular, lasting six more years and launching the career of longtime Maine resident Kirstie Alley, who passed away after battling cancer in 2022.
Even 30 years later, an auction for the show's legendary bar set drew hefty bids.
There's a lot of Cheers trivia known to most New Englanders, like the fact that the inside of the bar looks quite different than it does on TV. Or that Sam Malone's backstory is strikingly similar to that of a real-life Red Sox pitcher.
But there remains a lot that could come in handy the next time you're engaged in some bar trivia of your own...
8 Things I'll Bet You Don't Know About the Boston Sitcom 'Cheers'
For a place where everyone knows your name, there was a lot going on behind the scenes...
New England-Themed Episode Ideas for the "Frasier" Reboot Set in Boston
It's been a while since Frasier lived in New England, so here are some potential shenanigans for the Paramount+ reboot set
to take place in Boston.