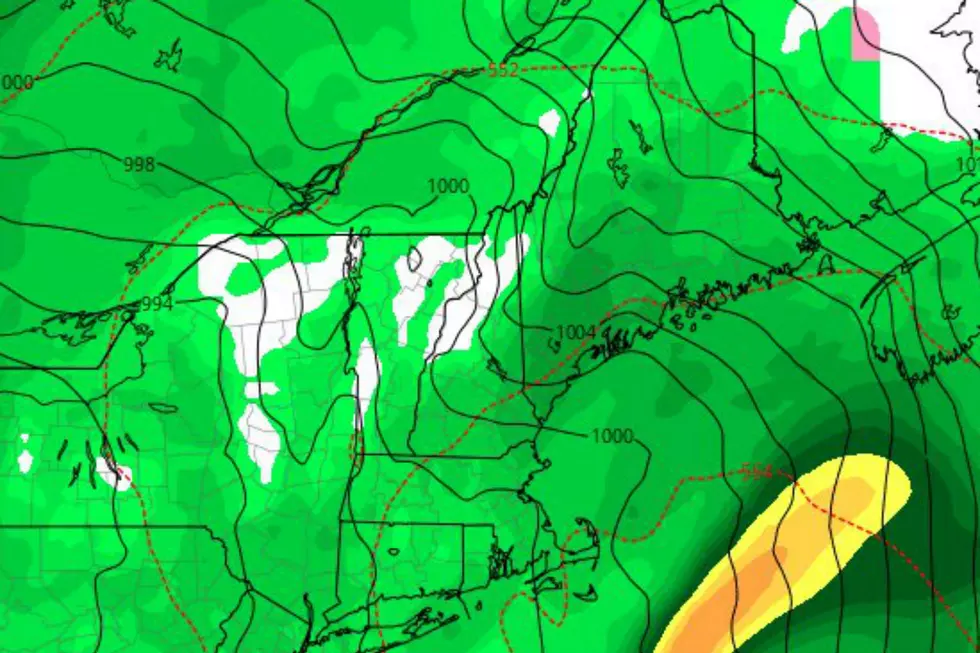 A Late-Week Storm For Maine Probably Will Ruin That White Christmas Dream
Twitter via Keith Carson
After a decent snow coating for most of the state early this week, it appears that another storm system is in the works for Friday/Saturday right before the big Christmas holiday. For those that truly do dream of a white Christmas, this particular storm system is more like a nightmare. Why? Because it could bring substantial rain. Rain that will probably wash away all of festive white stuff.
Shared on Twitter by Keith Carson, he calls the weather map "grinchy" because of all the green coating. The system is still far enough out that things could change, but as of right now, it appears to be strictly a rain event, with some of that rain being very heavy at times. And if we're sapping you of all that Christmas spirit, let us give you a small glimmer of hope.
Shared on Twitter by Robert LaRoche, there's a *possibility* of some Christmas Eve snow that would be perfect for those dreams of your white Christmas, and absolutely horrible for those commuters scurrying to grandmother's house. That potential system is still too far out to lock in but there's hope.
So keep those rain boots and slickers handy, snowball fights may be canceled on Christmas in favor of jumping in puddles.