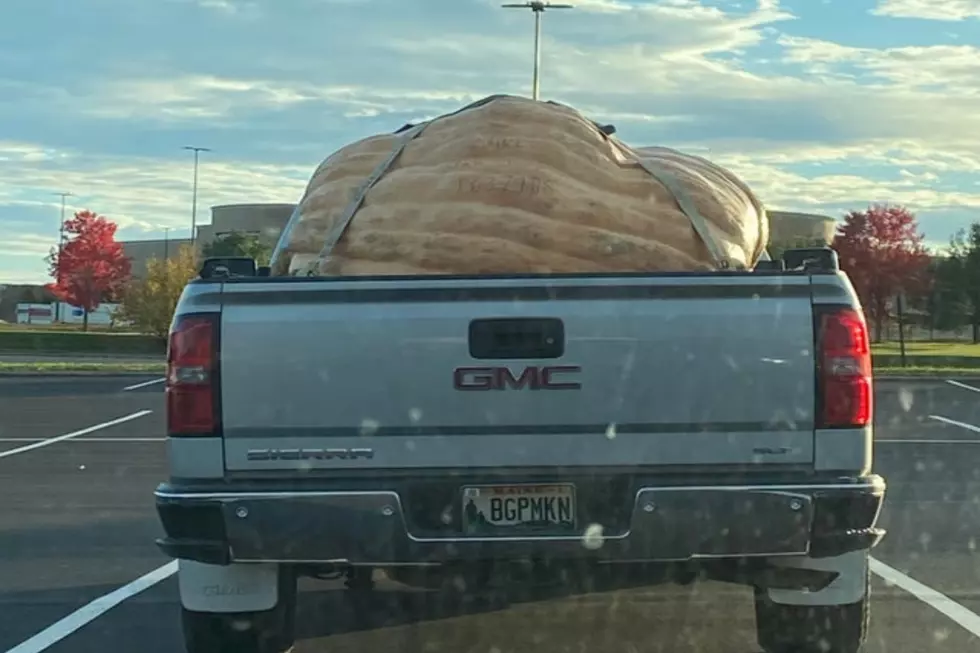 A Monster Pumpkin In Maine Is Being Hauled By The Absolute Perfect Vehicle
Reddit via lordbobbyhill
Despite not having the annual Pumpkinfest celebration in Maine this year, some of the growing competitions that place still went on. That included the competition for the heaviest pumpkin in Maine, an award that went to Elroy Morgan of the small town of Charleston. According to WABI, his pumpkin weighed in at a whopping 1,637 pounds. While that in itself is an incredible achievement, the twist to this little story is that Elroy was clearly ready for his moment in the sun. How do we know that? Check out the vanity plate on his vehicle.
Shared on Reddit by lordbobbyhill, you've got to be confident in your pumpkin growing skills if you're going to rock the BGPMKN plate. It's not just a coincidence either, it's by design. Morgan was confident in his ability to win the heaviest pumpkin award and has had his award-winner strapped in to the back of his truck as a 'victory lap' of sorts so people could do double-takes of it as he drove by. Morgan told WABI that people love to honk their horns and take photos of the massive pumpkin while out on the road.
So while plenty of things in 2020 haven't been great, there are some things that still fall into place perfectly. The right pumpkin in the right truck with the right plate. It all makes sense to us.
13 of the Most Bizarre Names of Maine Towns