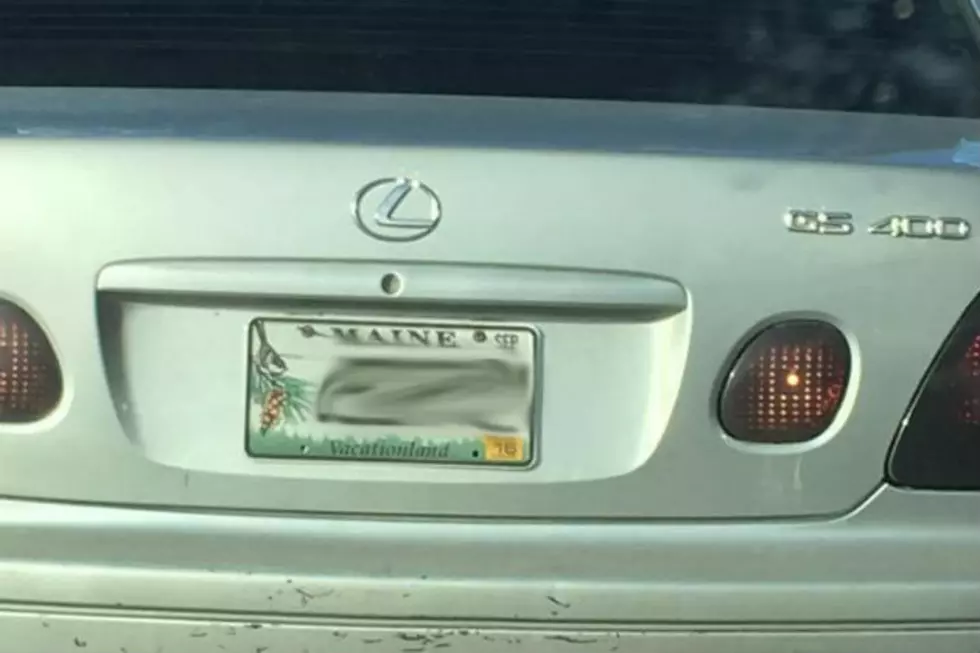 Another Round Of Vanity Plates In Maine That Definitely Make The "Naughty List"
Facebook via Melissa Cutler
Have you ever been driving along, spotted a license plate and had to do a double take? Here are some of those filthy vanity plates that slipped by the Maine DMV. 
The holidays are upon us and two things will ring true, there will be lots of gifts and there will lots of people out on the roads finding those gifts. Some of those people took it upon themselves to cook up some of the most creative (or offensive) vanity plates that Maine has to offer. Here's a new batch of one you just have to shake your head at...
IS THIS THE BEST REVENGE EVER AGAINST AN EX?
IS THIS JUST ONE OF THOSE MAINE PHRASES THAT PEOPLE JUST KNOW?
IT'S IMPORTANT FOR PEOPLE TO KNOW WHAT YOU ENJOY DOING!
WASN'T THIS A PRESIDENTIAL CANDIDATE? STOP GETTING SO POLITICAL!
THE DMV CLERK THAT LET THIS PASS HAD TO BE MOSTLY ASLEEP, RIGHT?
THIS PERSON BELIEVES IN THE IDEA THAT YOU NEED TO TOTALLY INVEST IN SOMETHING...
WHEN YOUR LICENSE PLATE JUST HAS SO MUCH CHILL...
SOMETIMES ONE WORD WIELDS SO MUCH POWER!
WHEN YOU TOTALLY HAVE THE SAME IDEA AS SOMEONE ELSE...