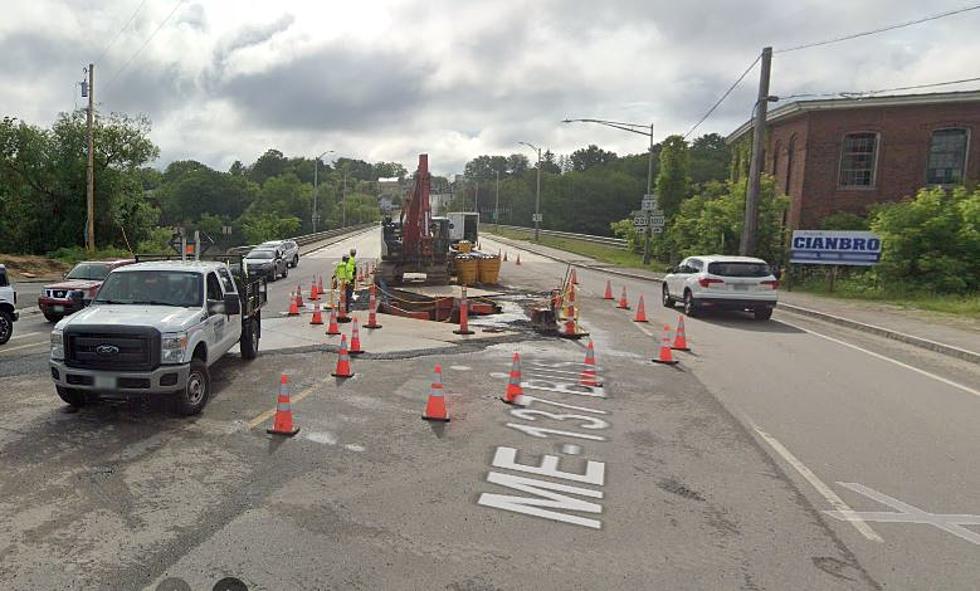 Be Prepared! Key Central Maine Bridge To Be Closed For 6 Days
Google Maps
Over the last few months, we have done all we can to keep you updated on the process of replacing the century old Ticonic Bridge.  The replacement of the bridge, which spans the Kennebec River and connects Waterville with Winslow, is expected to take several years.
As has been mentioned several times before, during that process, sections of the bridge will sporadically closed to traffic.  Another of these closures is just a few weeks away.
According to an article in the KJ, the bridge will be completely closed to traffic (vehicle and pedestrian) for nearly a week in early August.  The work will start on the morning of Monday, August 7th and be completed (hopefully) on Saturday, August 12th.
During the closure, vehicles will be detoured south to the Carter Memorial Bridge.  People on foot will be able to use the Two Cent Bridge at Head of Falls to cross the river.
When it is completed, the bridge will carry five lanes of traffic.  This is key given the fact that it is the primary roadway connecting Waterville and Winslow.
The work is being done by Cianbro and the total cost of the bridge is expected to be just under $53 million.
When the bridge first opened way back in 1910, it was used to allow trolleys and pedestrians to travel across the river.  Later, it was adapted to carry cars and trucks.
The Best Proposal Spots In Maine
So, your relationship has been going well... Really well! And, you think it is time to ask that special person to be your person forever? We want to help make that proposal really special. Check out these great proposal spots in Maine.
When you get a second, download our free radio station app.  It is the best way to stay on top of everything going on in Central Maine.