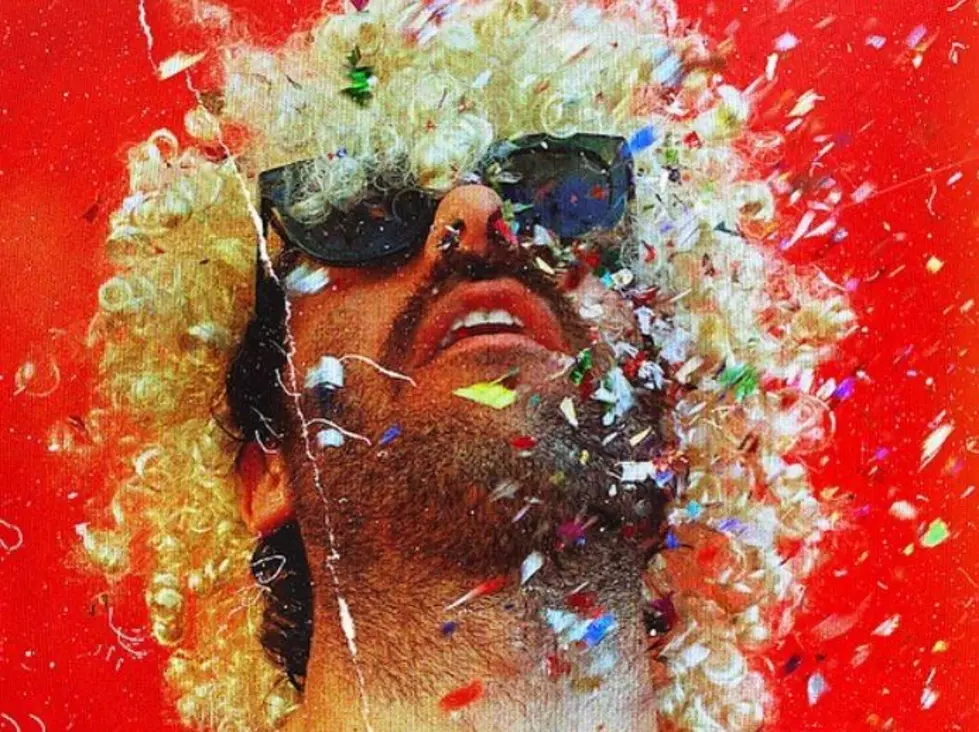 Bizarre New 'Elevated Dive Bar' to Open in Portland, Maine
Room For Improvement via Instagram
The name may confuse you. Not many places want the declaration "Room for Improvement", but that is in fact the name of the new bar coming to Wharf Street in Portland, Maine.
This place is feeling...bizarre. And if you know me, you know I mean that with all of the positivity and support in the world.
Bizarre is good. Bizarre and weird are normal, for me and my friends, anyway.
What exactly do I mean by bizarre? Well, let's take a look at the Instagram of Portland's newest bar spot.
The first post were the two owners and business partners celebrating their opening. They popped a bottle and did a toast...makes sense. That was on September 23, 2022.
After that, however, the posts from the official Instagram of the bar seem...again, bizarre.
Some young dudes shotgunning some Bud Heavies? Sure. They have peaked my interest.
Lighting up 14 cigs? Reckless and college behavior. Fun. Love it.
I think the "bizarre" Instagram posts are a good way of communicating to the public who the owners are. They seem fun. Ready to party. And very unique.
They also seem real. They're not sugarcoating what takes place of Wharf street in Portland. They're not pretending people wont be crushing Buds, ripping darts, and partying like it's 1999.
And they aren't pretending that they were not doing the same thing as the pictures in college, after college, maybe still.
I like the honesty. Check out this post that says the new bar is "coming whenever," aka no real opening date has been set.
The new joint will be an "elevated dive bar," according to a Portland Press Herald article.
"I wanted to do a bar that felt very casual, unstuffy and unpretentious, but still maintain an emphasis on quality," said co-owner Arvid Brown according to the Portland Press Herald. "In Portland, you either have one end of the spectrum or the other: Dive bars where you only want to drink domestic bottled beer or Jell-O shots and there aren't a whole lot of other options, or your very nice, higher-end cocktail bars that miss the more casual aesthetic."
Well, apparently in spring of 2023, this place will be a fresh, new combination of a dive with bottled domestic beers and creative reworkings of classic cocktails like martinis, negronis, gimlets and old-fashioneds, according to the Portland Press Herald.
Room for Improvement will also offer a limited food menu, with items like soft pretzels/dipping sauces, red snapper hot dogs, and tinned fish with crackers.
"The owners are hoping to source and reconfigure a Jagermeister shot-chilling machine to set it up as an Allen's Coffee Brandy dispenser," according to the Portland Food Map. "part of a vision to be a bar that's serious about cocktails but that doesn't take itself too seriously."
This place sounds super cool. Looking forward to it!
Portland Maine Restaurants That Opened in 2022
Here is a list of the restaurants and cafes that opened in Maine's largest city in 2022. How many have you been to?
Check Out This Home for Sale in Maine That Has 10 Bedrooms, Indoor Pool, Tennis Court on the Falmouth Foreside