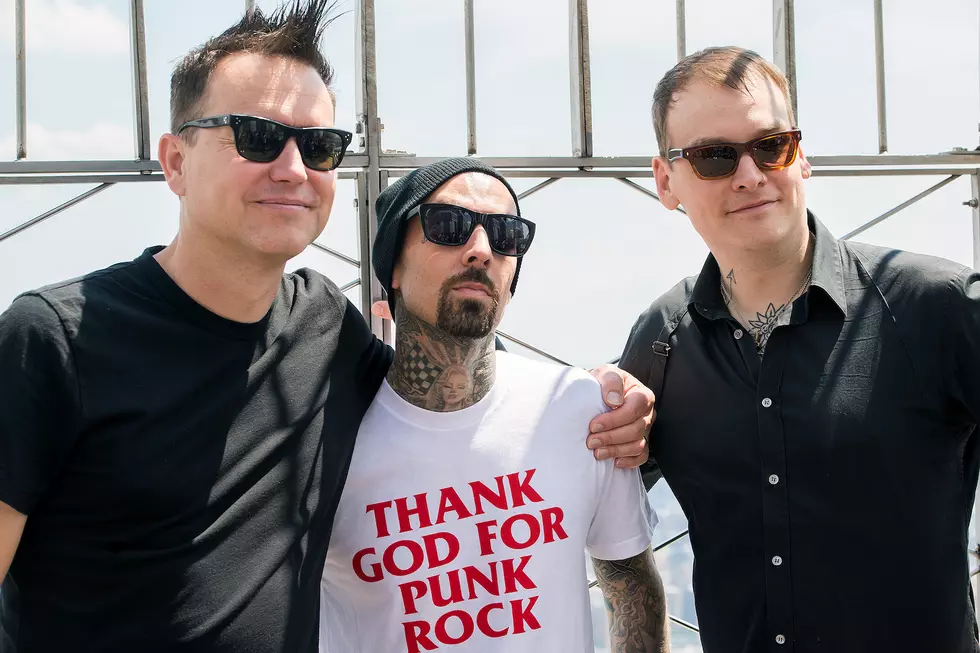 Blink-182 Confirm Album Release Date on 'Good Morning America'
Mike Pont, WireImage/Getty Images
Blink-182 fans have been waiting, and the band used a nationally televised platform to reveal that their new studio album will be arriving in September.
"New music, right now Sept. 20 is the release date of the new album." Mark Hoppus explained during the interview segment of their televised concert for ABC's Good Morning America.
The band also played their classic hit "What's My Age Again?" and the current single "Blame It On My Youth" for the GMA concert crowd and you can see bits of those performances via GMA's Twitter account below. Blink also tweeted some photos from the performance below as well.
Blink-182's tour continues into mid-September. See all the dates here and remember that these shows include a full album performance of Enema of the State to celebrate the record's 20th anniversary.
See Where Travis Barker Ranks Among the 66 Rock + Metal Drummers