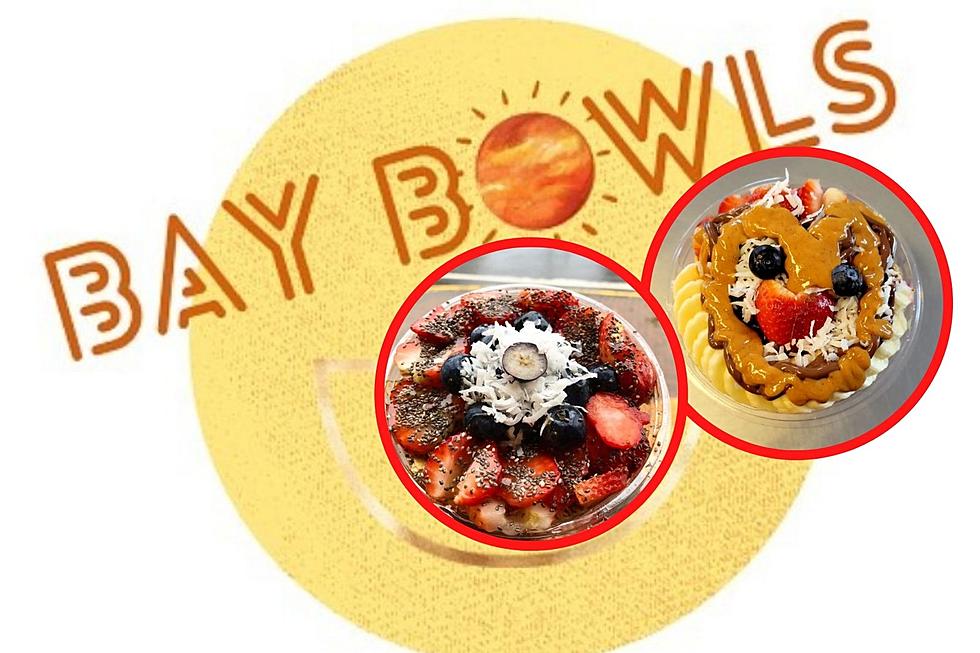 Brunswick, Maine's Popular Bay Bowls Ready to Open Portland Location
Bay Bowls via Instagram: Canva
A popular Brunswick restaurant is about to open its second location, this time in the Forest City.
Bay Bowls, a smoothie and bowl eatery, is planning to open its Portland location on April 7. The restaurant announced the news on social media, and included an image of the new location.
Bay Bowls Portland will be located at 93 Washington Ave, a very cool space that used to be a storage container. The restaurant is one of five business that occupies the recycled structure.
It's also right in the heart of a wonderful foodie area that has absolutely blown up over the last few years.
Bay Bowls specializes in bowls and smoothies made with acai berries and pitaya. Acai berries are a superfood with tremendous health benefits. According to to GoodHealthAll.com, some of those benefits include weight loss, blood sugar regulation, heart health, and normal brain activity.
Pitaya, more commonly known as dragon fruit, is also a tremendously healthy superfood. According to Healthline.com, pitaya is high in fiber and other essential nutrients that promote healthy living, strengthens your immune system, and may even help fight chronic illness.
Bay Bowls should be a perfect fit for Portland's food community. It helps that the healthy bowl and smoothie shop joins a flourishing neighborhood that has become one of the trendiest food spots in Portland.
The new Portland location joins Bay Bowls' flagship shop, located on Maine Street in Brunswick. The shop's complete menu can be found on its website at baybowlsme.com.
These Are Pho-Real The Best Ramen and Pho Places in Portland, Maine
It's getting around that time of the year when you just want to slurp on something warm and comforting, so here's a list of the top 18 recommended places in Portland for pho and ramen, all recommended by Mainers on Facebook.
12 Picturesque Hotels in Portland, Maine With The Best Waterfront Views
Harbor views of the waterfront, top-rated restaurants, rooftop bars, Portland hotels have it all.