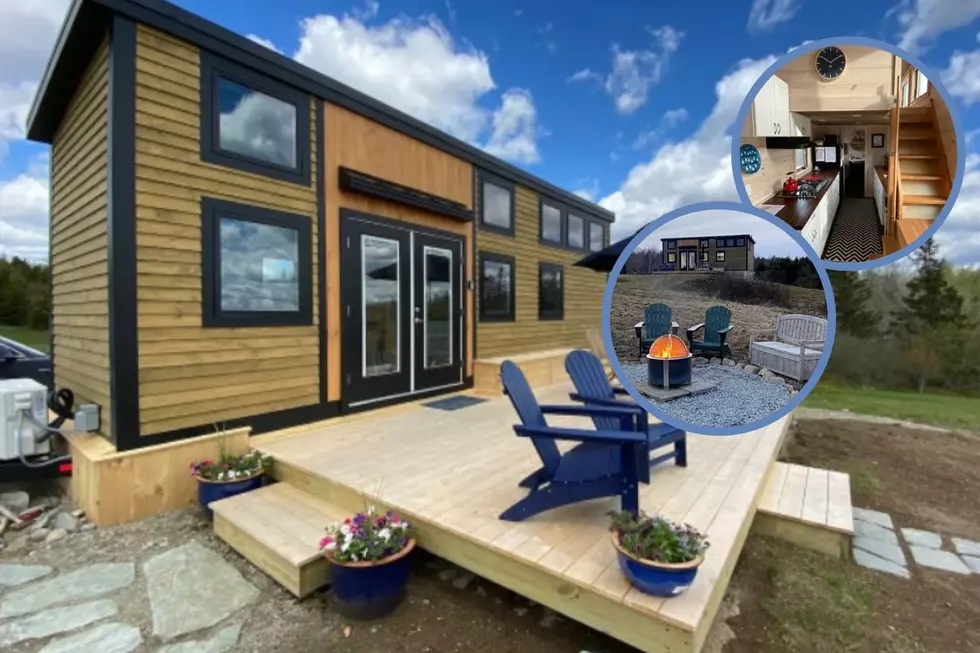 Coastal Maine Tiny House Rental Wows With Stunning Detail and Views
Ned and Anne via airbnb
Maine Unique Rentals
It's always fun to search for unique rentals in Maine. From treehouses to pristine lake houses, Maine seems to have it all. This diverse collection led me to a very beautiful rental outside of Acadia National Park that highlights one of the nation's popular trends.
Maine Tiny Home for Rent
Located in the coastal town of Trenton is a tiny house for rent. While the home might be small in statue, it's big on details, creativity, warmth, and views. The home also sits on three acres of waterfront property. That water is Goose Cove, a simply beautiful inlet.
Tiny homes have been all the rage over the past decade. The style of home has quite the appeal, especially for their lower cost upkeep, and are much more environmentally-friendly than a conventional home. So, it's to no surprise that more and more are popping up on rental sites.
This tiny home rental features a living room, sofa bed, day loft, bedroom loft, full bathroom, kitchen, patio, fire pit, and amazing views of Mount Desert Island and the surrounding area.
Great Maine Locations
It's also an ideal location for visiting Acadia National Park. The tiny home is about 20 minutes away for the park gates and other activities on MDI.
If you enjoy tiny luxuries with a smaller carbon footprint, then this tiny home rental might be the way to go. Rental starts at $187 a night. The tiny house is hosted by Ned and Anne on Airbnb. You can find out more information here.
30 of the Best Date Night Restaurants in Maine
Top 10 Roast Beef Sandwiches in Maine, Massachusetts, and New Hampshire
Using the three way grading scale, see the top 10 roast beef sandwiches along the seacoast of Maine, Massachusetts, and New Hampshire.