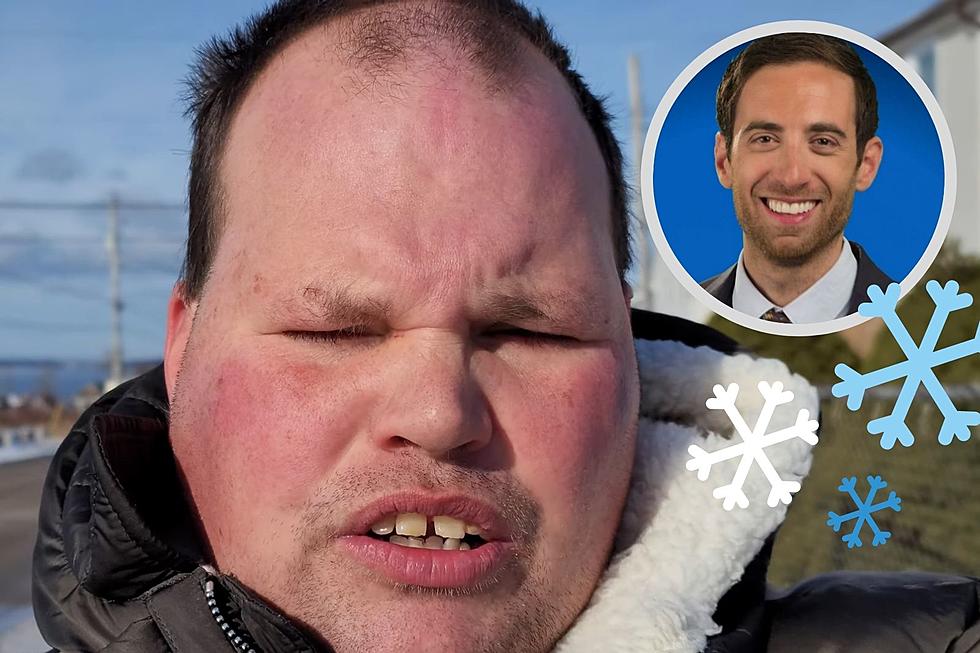 Comparing Frankie MacDonald's Forecast With The Forecast From News Center Maine's Keith Carson
Frankie MacDonald via YouTube/Keith Carson via Facebook
Maine weather has been keeping professional meteorologists and YouTube weather hobbyists alike very busy.
A couple of weeks ago YouTuber Frankie MacDonald warned us about an upcoming store and encouraged viewers to stock up on pizza and Chinese food. Which, as everyone knows, are staples to ride out a storm.
Now we are heading into what could very easily be the biggest storm of the season. Frankie, as always was ready to give an impassioned forecast. Frankie notes that most of the state will see 12-18"+, expect big snowdrifts and closures on I-95, and Route 1. Frankie continues to remind Mainers to be prepared. Have winter boots and hats at the ready. And again, make sure you have that always necessary pizza and Chinese Food.
Keith Carson of News Center Maine recently locked in his predictions for tomorrow. Totals from various sources varied greatly throughout the week and we've certainly ended on a doozy with the state split into thirds. Starting at the coast with 12-18"+ along the entire coastline and moving north snow totals reduce to 8-12" and then 4-8". And wouldn't ya know it our buddy Frankie did predict 12-18"+ for Portland, Bangor, and Lewiston, Maine.
Keith went into more detail warning of a possible blizzard in the Downeast area up to Bangor and along the coastline.
So in conclusion, both forecasts are definitely essential. Keith comes in with the details, and the science, and Frankie comes in with the urgent reminders to BE PREPARED. Thanks, guys!
TIPS: Here's how you can prepare for power outages
Look Out for These 5 Kinds of Drivers in Maine Snow