CYY 25-Hear the Red Hot Chili Peppers' Only Concert in Maine (So Far…)
Christopher Polk
CYY 25 continues with Red Hot Chili Pepper Day! One of the most CYY bands of all of CYY. We LOVE these guys. Anthony, Flea, and the boys have visited us only once though over the years. Something we hope to rectify once shows start up again.  RHCP came to the Cumberland County Civic Center back in 2020. Check out this ridiculously awesome setlist:
Thanks to the magic of YouTube you can hear the whole show right here: 
Thanks to RHCP for being CYY!
In honor of CYY's 25th anniversary, we are giving away 25 Bose SoundLink Color speakers.
One entry per person. Contest ends November 20.
Prizes courtesy of Q Prime, Concord Music Group, Warner Bros Records, Interscope Records, and Atlantic Records.
And while you're at it, be sure to send us a message through the app telling us how long you've been CYY! We may even play your recording on the air. (If you're on the app, click here.)
Ladies and gentlemen, we proudly unveil some pretty cool merch to celebrate our 25th anniversary of being Portland's Alternative Rock Station. Since that moment in 1995 when we played "Smells Like Teen Spirit" by Nirvana as our very first song, we've always been here at One City Center playing Alt Rock and nothing BUT Alt Rock. We've never changed formats, and because of that, we're proud to be one of the longest-running Alternative stations in the country. There's not many of us left! (unfortunately)
We got Men's and Women's styles for T's and Hoodies. Pretty damn reasonable too. The T's start at $20 and the hoodies at $40.
No matter how long you've been CYY, here's a great way to show the world that you have excellent taste in both radio stations and fashion. Break it in over the Fall and Winter so it can be your go-to concert wear next summer when we can start going to CYY shows together again! Thank YOU for being CYY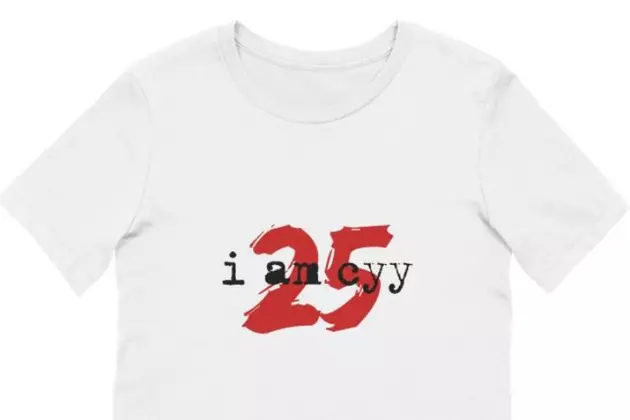 Maine Schools These Celebrities Attended