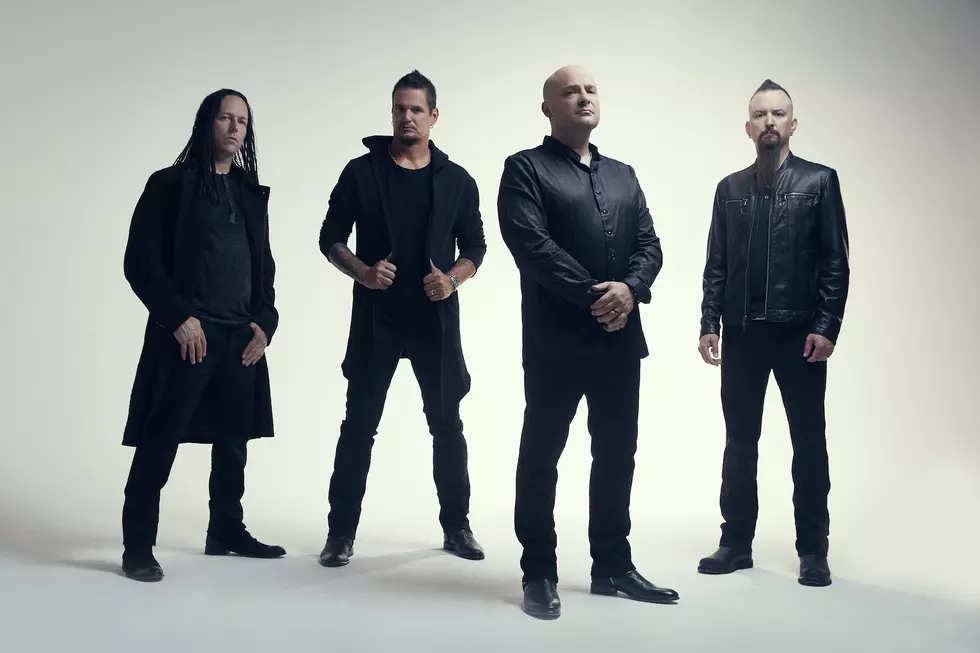 Disturbed Land Seventh Straight Mainstream Rock Chart-Topper
Travis Shinn
Absence makes the heart grow fonder, but consistency in your quality will make sure you stick. You could argue that Disturbed's second act is proving to be more successful that their first era, with the band recently earning their seventh consecutive No. 1 on Billboard's Mainstream Rock Songs airplay chart.
The track that did it for the Midwestern rockers was "No More" off the Evolution album, continuing a streak that began with "The Vengeful One," their first single off 2015's comeback album, Immortalized.
The group took an extended break following their 2010 Asylum album, quietly working in secret for a surprise return in 2015 that started their impressive chart mark. In succession, "The Vengeful One," "The Light," "The Sound of Silence," "Open Your Eyes," "Are You Ready," "A Reason to Fight" and "No More" topped the charts, extending the band's currently held Billboard Mainstream Rock Songs chart record for most consecutive No. 1's.
Disturbed have some work to do in order to become the Mainstream Rock chart's all-time leader though. Their 10 No. 1s currently remains tied for fourth in chart history with Godsmack and Tom Petty. Three Days Grace hold the overall record with 15 No. 1's, followed closely by Shinedown at 14 and Van Halen with 13.
You can look for Disturbed playing "No More" when they return to the road later this month. Their next tour leg kicks off Sept. 19 in Estero, Fla. Look into ticketing info here.
See David Draiman in the Top 66 Hard Rock + Metal Frontmen of All Time