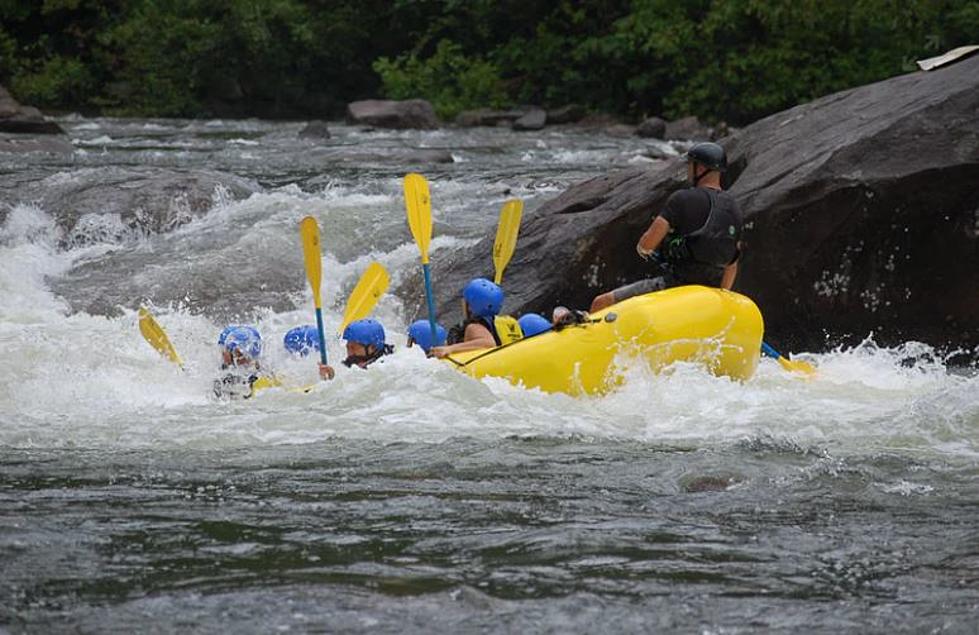 Everything You Need To Know About Skowhegan's Whitewater Park
Cynthia Andres / Unsplash
Thousands of people visit Maine each year to ride the whitewater on our rivers.  They come up, spend a day (maybe two) on the river, and then they go home.
But, what if there was an entire park built around the idea of whitewater?
Well, it looks like the Central Maine town of Skowhegan could be getting a whitewater park.
According to the KJ, the park would be called "Run of River" and it would be set in a section of the Kennebec River that parallels Water Street.  The park would feature a surf wave and two kayak wave phases.  One cool feature of Run of River is the fact that the wave will be adjustable.  No other whitewater park in the Northeast has such a feature.
It appears the foot bridge would be renovated to make it more of a place to watch the rafters / surfers / kayakers.  There will be an access stairway from Water Street to the park and there'll be seating so that spectators can watch any events held at the park.
Also, the remnants of the railroad bridge that collapsed during the Flood of 1987 would be removed.
The park will cost about $8.2 million.  So far, just under $1.8 million has been raised.
The park will be free to use, but there could be a charge for some events.
It is also expected to bring a significant chunk of cash to the local economy.  It is expected the park could bring $5.9 million annually to the state, and $4.6 million to Somerset County.  It is also expected to create more than 30 jobs.
While many people are excited about the opportunity for economic growth the park presents, other residents are somewhat hesitant.  They are concerned about the potential traffic issues and environmental factors.
Get more details about the project and find out how you can donate HERE
17 Must-Visit Maine Attractions
Got the day off and you want to take a family road trip, but you are at a loss for where to go? Check out this list of 17 "must visit" Maine attractions.