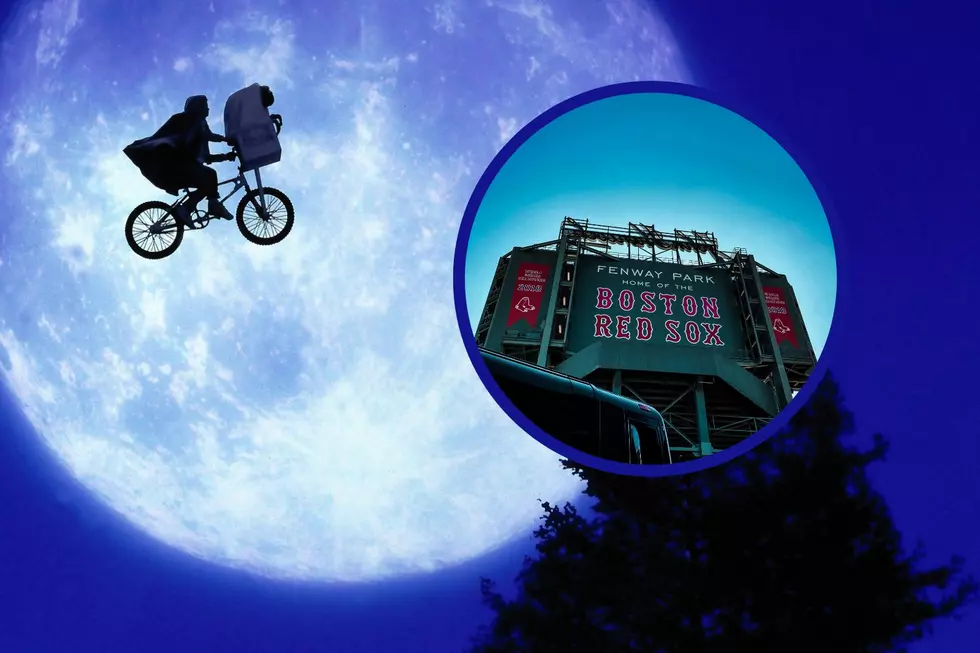 Fenway Park is Turning Into a Movie Theatre to Celebrate the 40th Anniversary of Our Beloved 'E.T.'
E.T. The Extra Terrestrial via Faceboo/Maxence Bouniort
I have the chills!  Are you ready to watch E.T. enjoy his most favorite candy, Reese's Pieces, dress up for Halloween, and fly off into the moonlight with Elliot all on a 40-by-100-foot videoboard?
You can celebrate the movie's 40th anniversary by watching this beloved 80s movie directed by the award-winning, OG of directors Steven Spielberg, at the most iconic ballpark in the country.  And yes, it's been digitally remastered for this 40th anniversary.
Movie night at Fenway only happens once a year during the summer, making it that much more of a special, unique night out. Having E.T. as this year's feature film to enjoy with your family or reliving 80s moments with your best friends is everything.
I mean, we all know where we were when we first saw E.T. wanting to phone home, and most likely it was in the theater.  Going out to movies was everything in the 80's.  But if you didn't see it on the big screen then you absolutely MUST take advantage of this thrilling way to see the movie.
I saw E.T. in the theater with my mom and two of my friends and of course, like everyone, laughed and cried.  I can't believe it's 40th anniversary time!  It was perfect for little kids and adults then, and continues to be loved by everyone of all ages.
This Friday, June 24, Movie Night at Fenway Park is ready with fantastic weather: a mix of stars and clouds in the sky and temperatures in the 60's. Ticket prices are super inexpensive, too.  It's all general admission with $10 for adults and $5 for children 12 and under.  Red Sox Season Ticket Holders get in for free.  All seating is in the lower level seating bowl and down the first base line.
Fenway Park gates will open at 6:15 this Friday night, and the movie will begin at 7:30.  And get this, if you go, you can walk the warning track from 6:15 to 7:15 as well as take as many pics as you want with the 2004, 2007, 2013, and 2018 Red Sox World Series trophies.
Oh, and the concessions will be open, so you can load up on your favorite Fenway foods while watching this classic.
Click here for tickets or call 877-REDSOX-9.
35 Baby Names for Parents That Love Maine
Congrats on the pregnancy! Time to pick a name! If you love Maine you'll love one of these names.
10 Famous Actors Who Lied To Get Movie And TV Roles
These actors told some minor fibs to score roles in major Hollywood productions.