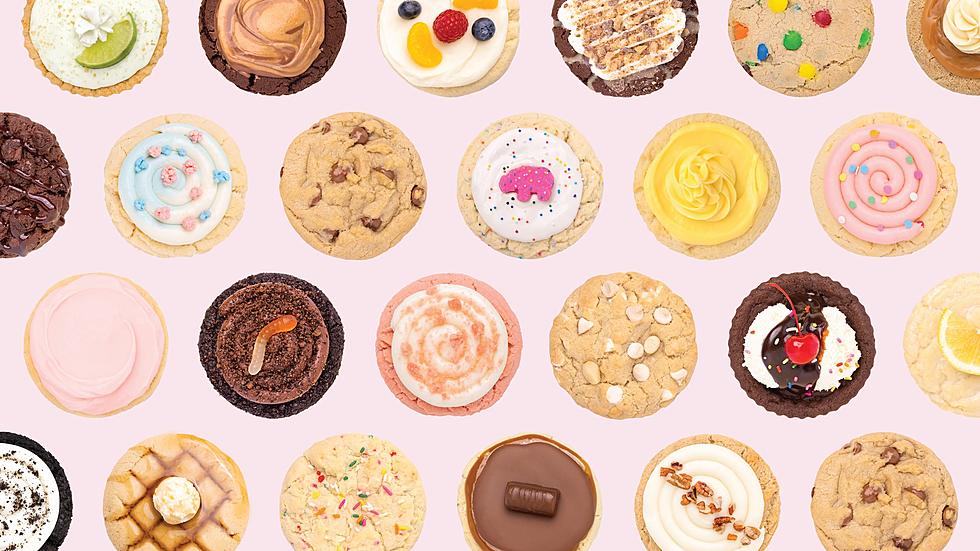 Here's 6 Reasons We're Excited There Are 3 Crumbl Cookies Stores in New Hampshire
Crumbl Cookies via Facebook
Welcome to the latest cookie trend where a knife is necessary.  That's how big and thick these things are.
If you haven't heard of Crumbl Cookies, that's OK. The Crumbl website says the 2 cousins who created the concept only opened their first shop 4 years ago in Utah.
And now, Crumbl is taking on the Granite State with Crumbl shops in Nashua and Newington.
So if you love cookies like I do, you're probably looking forward to trying a new cookie place. Consider this your reminder to hit up a Crumbl.
Here's 6 reasons I'm excited there are 3 of them in New Hampshire.
1. 3 New Hampshire locations.
If you live along the Seacoast, you don't have to make that extra trip to Nashua to get your fix, and vice versa. More locations means easier access, and that's always appreciated.
2. 150+ cookies to choose from. 
How absolutely bonkers is that? Their website boasts that amount of flavors, and you can bet their imagination will continue to grow that mouthwatering number. I just don't know which one to try yet.
3. The cookie menu rotates weekly.
This means you have 4-5 specialty flavors each week, and triple the places to stop in for the tasty treat. Maybe each New Hampshire spot will have different flavors each week? That could mean more options to try.
To find this week's specialties, just click here.
4. Crumbl has two mainstays that are universally loved
Milk Chocolate Chip and Sugar are always available no matter what. So no matter if you hit up the one on the Seacoast or head to Nashua, you won't miss out.
5. Watch them literally make the cookies.
Homemade in store via the open kitchen concept always feels extra special, especially when you can see it happening.  After all, actions speak louder than words. I'm looking forward to watching it all happen.
6. Your weekly choices will most likely mimic a favorite dessert.
Why? The creators of Crumbl say their entire concept is taking every dessert imaginable and creating cookies.
What do you think some good New Hampshire-based foods might be that could be turned into a cookie? An apple cider doughnut?
There may not be any in Maine (yet), but if you're just over the line in Massachusetts, you can find four more Crumbl Cookies locations to choose from.
Will you be checking them out? Is there another place in New Hampshire where you get delicious cookies?
LOOK: Stunning animal photos from around the world
From grazing Tibetan antelope to migrating monarch butterflies, these 50 photos of wildlife around the world capture the staggering grace of the animal kingdom. The forthcoming gallery runs sequentially from air to land to water, and focuses on birds, land mammals, aquatic life, and insects as they work in pairs or groups, or sometimes all on their own.
Here's 5 More Great NH Cheesesteaks That You May Not Know About