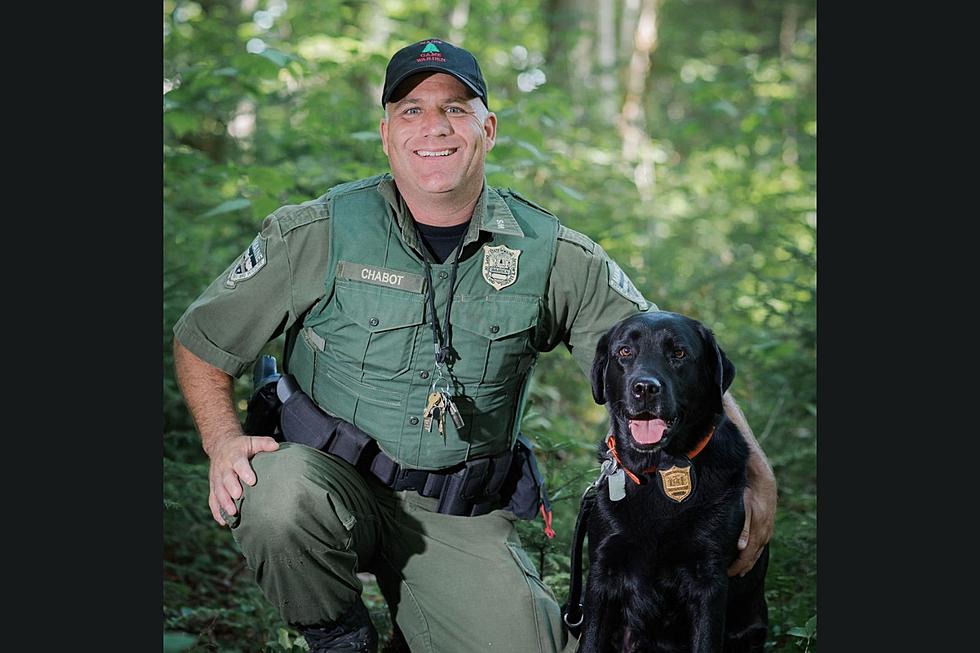 Heroic Retired Maine Warden Service K9 Has Sadly Passed Away
Maine Department of Inland Fisheries & Wildlife via Facebook
The Maine Department of Inland Fisheries shared some very sad news recently on social media. The department sadly lost one of their own.
Oh, Ruby. What a sweet baby. And what an incredible life she led.
According to the Warden Service's website, Ruby was one of seven K9 units that the department had in service. And reading through her career, it's easy to say that Ruby was a perfect example of the benefits of a K9 unit for law enforcement.
As summarized in the article, Ruby spent 10 years working and living alongside Corporal Dave Chabot. Her record was exceptional with both the warden service and other law enforcement agencies. Ruby's incredible work led to many arrests and criminal prosecutions.
But the real eye-popping stat from her record has to be the 24 search-and-rescue finds.  That is a mighty incredible record for the heroic dog. I'm sure there are quite a few families thankful for the amazing work that she and the rest of the department did.
I can't imagine how difficult it is to lose not just your partner, but also best friend and family member. My heart goes out to Corporal Chabot and his family. At least it sounds like it was a peaceful and natural end of life for Ruby, something that all of us pet owners hope for.
Your watch has ended, Ruby. Thank you for your service. Maine is a better place because of you. Rest easy.
You're Breaking The Law In Maine If You Have Any Of These Animals As Pets
Stick to the cats and dogs that you know because if you're keeping any of these animals (or animals like them) as pets in Maine, you're breaking the law and could face stiff penalties.
Mainers Favorite Dog Breeds
Mainers told us their favorite dog breeds. Its a unique and diverse list...with one or two surprises.