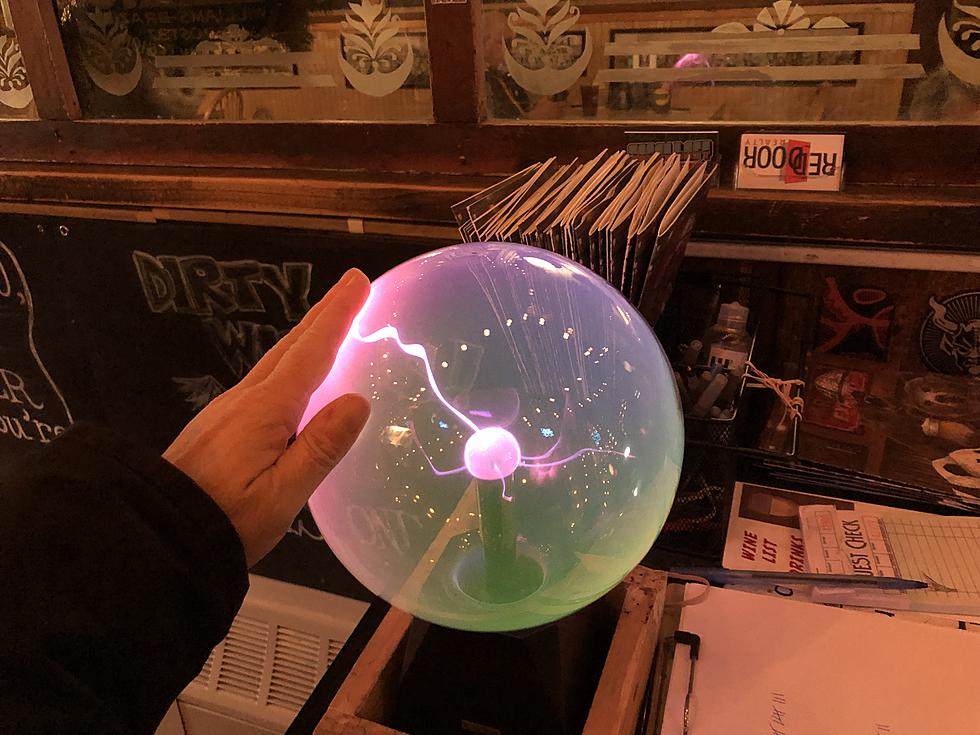 Iconic Portland Restaurant Still as Cool and Delicious as Ever
TownsquareMedia
I hadn't been here in over 10 years. It was great to go back.
The Great Lost Bear has been around for 40 years. I have to admit. Life moves on and I had forgotten about this staple until recently when I met some friends for lunch. I realized it had been at least 10 years since I went to the Great Lost Bear. I shouldn't have waited so long and it won't be another ten years before my return!
Great Lost Bear has a little bit of everything, and not just food.
You could spend hours looking around at all the cool wall hangings and decor of the Great Lost Bear. Plus, just when you think you've hit the end of it, there's another secret room!
Don't worry, the scale by the bathrooms doesn't work.
I went completely the wrong way looking for the bathroom and that's when I remembered just how big this place is. You'd never know it from the outside. Once inside, the place is a labyrinth of nooks and crannies.
Great Lost Bear's bar is award-winning.
Pro tip - don't meet your 'affair' at the bar at Great Lost Bear. There's a bear cam!  Wouldn't that be a surprise! When you are bitching about parking in the Old Port, you're missing out on a parking lot for GLB!
The Great Lost Bear is featured prominently in John Connolly mystery books.
John Connolly is a mystery writer best known for his series starring private detective Charlie Parker. Charlie (fictional) works out of Scarborough, Maine, and spends quite a bit of time in Portland. Starting with 'The Lovers', Charlie Parker became a bartender at the Great Lost Bear. A lot of those who work with Charlie in his books are real people and do indeed exist at the Bear.
You cannot resist touching this as soon as you enter the Great Lost Bear.
I've been around Maine almost as long as the Great Lost Bear. This..uh, ball thing, has been there since I've been going. I don't know if it's the original, but it's completely hard to resist touching it and then saying, 'Ooooooo!'
Don't forget about this Portland neighborhood's iconic awesome restaurant/bar.
I am so glad not even a pandemic could keep the Bear down. I'll be back soon!
LOOK: Best Beers From Every State
To find the best beer in each state and Washington D.C., Stacker
analyzed January 2020 data from BeerAdvocate
, a website that gathers user scores for beer in real-time. BeerAdvocate makes its determinations by compiling consumer ratings for all 50 states and Washington D.C. and applying a weighted rank to each. The weighted rank pulls the beer toward the list's average based on the number of ratings it has and aims to allow lesser-known beers to increase in rank. Only beers with at least 10 rankings to be considered; we took it a step further to only include beers with at least 100 user rankings in our gallery. Keep reading to find out what the best beer is in each of the 50 states and Washington D.C.
LOOK: Food history from the year you were born
From product innovations to major recalls,
Stacker
researched what happened in food history every year since 1921, according to news and government sources.