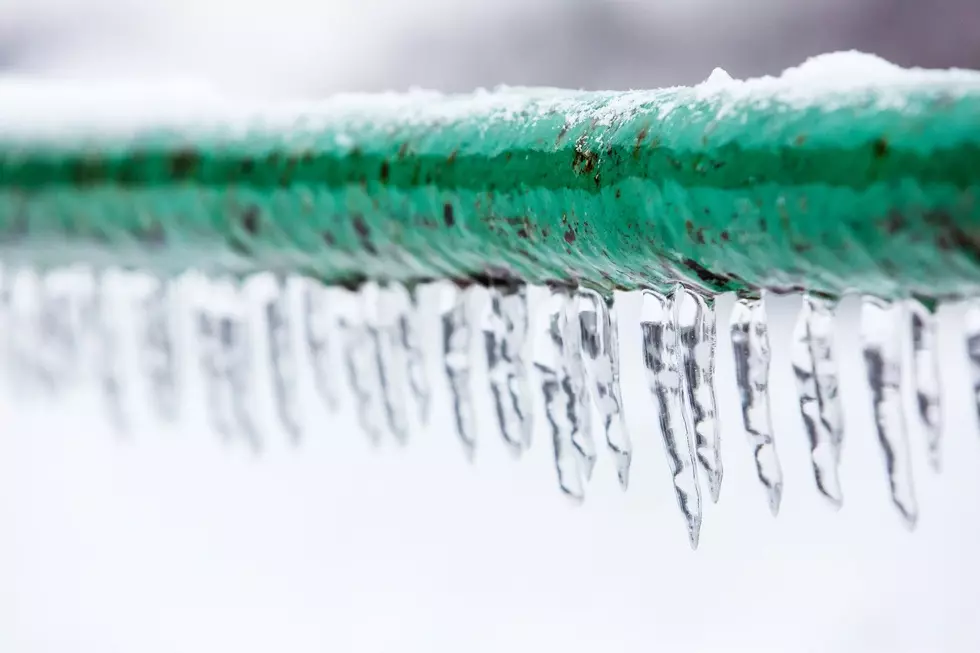 It's Not Just About Dripping Water: Three Tips to Stop Frozen or Bursting Pipes in Dangerous, Arctic New England Temps
fottograff
That drip, drip, drip is majorly important to prevent freezing and bursting pipes, but that's just one of three tips you need to know.
It's something most of us have heard at some point in our lives, especially if you've always lived in New England or some place that has true, authentic four seasons that feel legit.  None of this "it's winter in Southern California because it's 50 degrees out" winter mentality.
And that something is: run your water very slightly to keep pipes exposed to outside air from freezing and bursting.
So yes, keeping that drip, drip, drip is majorly important just prior to those dipping temps, as well as when things start to warm back up to a normal winter days.  Frozen pipes bursting are not a myth, but a true (and expensive) event, according to Pure Situation Room.  And in some cases, they don't have to fully freeze to burst while thawing out a bit.
Now, while newer construction doesn't have to deal with this issue of freezing pipes, we most definitely know that older homes do. We have a plethora and then some of those in New England, meaning any and all tips can make or break frozen or bursting pipes, and prevent a costly outcome.
Secondly, according to WBZ Boston, it's a good idea to open up cabinet doors around the plumbing so warmer air inside circulates.  That nice flow is crucial, but of course if you have pets or small children, make sure you move harmful cleaners for the time being.
Thirdly, and this one may be a bit tough, but keep your heat on at the same temp during the duration of the arctic blast, whether it lasts a day or several.  And yes, this means 24 hours a day whether you're awake or asleep.  It's all about consistency with those pipes when the outside temps are fluctuating.
Tour Time: Boston's Mark Wahlberg Put His Nearly $80 Million Manse on the Market in Beverly Hills
Play Pac-Man In This Gamers Paradise in The Woods of Maine
Are you a gamer that needs a staycation? Well, I've got just the spot for you right here in Maine with everything you need to play and relax.